Jeff Ivey
CPG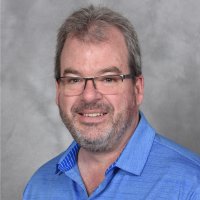 As Vice President, Strategic Development, Jeff is responsible for fostering growth and managing organizational operations across several cross-functional teams at CPG.  A data center executive with over 30 years of experience, Jeff combines his extensive knowledge of data center operations, design, and facilities management with his project management expertise to ensure success for both clients and CPG.
With an easy going and dynamic personality, as well as the ability to articulate key issues in the category and predict and discuss trends, Jeff is a sought-after thought leader.  Recognized as an industry expert, he is frequently requested to speak at national data center conferences and panels for organizations.  He is also actively involved in numerous organizations such as 7X24 Exchange and serves on the Board for several notable organizations, including AFCOM Mid-Atlantic and Northern Virginia Technology Council (NVTC) Data Center Committee.
In addition to extensive REIT experience in Government Services and Data Centers, Jeff's background includes large hyperscale and colocation projects, as well as over twenty years in the telecommunications industry.