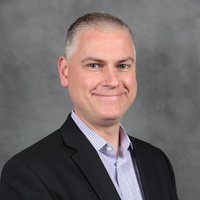 Jeff Hanson
Senior Director, Energy Supply Chain
,
Digital Realty
Jeff is a Senior Director for the Energy Supply Chain at Digital Realty and is responsible for the procurement of energy to support Digital's growing portfolio of data centers, managing participation in demand response programs, government advocacy on energy matters, and working with customers to address their specific ESG needs
He is an experienced energy professional with a demonstrated history of working in global wholesale and retail energy markets and joined Digital in 2018. He previously worked at Texas Instruments as a Global Energy Manager and helped save the organization over $9M in utility costs through capital and expense projects and an additional $10M in water and energy cost through optimization efforts.
Jeff recently joined Loudoun County Environmental Commission as a Commission Member and serves to advise and make recommendations to the County Board of Supervisors on policies and practices dealing with the environment, sustainability, and the management of energy. He holds a BS in Mechanical Engineering from Arizona State University and a MS in Engineering Management from Southern Methodist University.