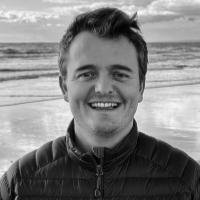 Edward Marks
Director of Building Engineering, EMEA
,
Northshore
After graduating from the University of Bristol, Ed began his career working for RED engineering design as a mechanical engineer in 2015. His first projects were assigned to the design of BladeRoom modules. This gave a fantastic grounding in psychometrics, system modelling and CFD.
With experience, Ed realised that most IT load was hosted in data centres that were not as sophisticated and energy efficient as BladeRooms. Therefore to make the most impact, Ed turned his attention to improving existing facilities. Ed joined Romonet in 2017 where he could combine his passion for technology and the industry, to consult on data centre infrastructure improvements and investments with a focus on energy efficiency. It was here Ed began taking leadership roles and was promoted to Senior Engineer in 2018.
Ed joined Northshore EMEA in 2020 as employee #2, shortly after it was founded. Ed has been critical in helping establish, grow and develop Northshore's offerings from site energy consulting to portfolio sustainability programs. In recognition of this Ed has been promoted twice and now fills the role of Director of Building Engineering in EMEA where leads a team of 6 engineers in London, Paris and Amsterdam.