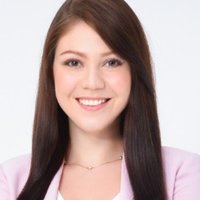 Dr. Veronika Shabunko
Head of the BIPV Centre of Excellence, Solar Energy Research Institute of Singapore (SERIS)
,
National University of Singapore
Dr. Veronika Shabunko is specialized in high-performance building integrated photovoltaic (BIPV) systems, techno-economic solutions and reliable integration of renewable energies into the buildings on urban scale. She is a scientific lead of the working group for establishment of relevant national regulations and standards for innovative BIPV technologies in Singapore with governmental and regulatory bodies, and an active contributor for International Energy Agency on Photovoltaic Power Systems, IEA-PVPS Task 15 on "Enabling framework for the acceleration of BIPV".
She started with Bachelor in Electromechanical Engineering in 2005 and obtained Master in Mechatronics from Novosibirsk State Technical University (NSTU) in the Russian Federation, and Ph.D. in Energy Studies from University of Brunei Darussalam in 2015. She was then a researcher at the Brunei National Energy Research Institute (BNERI) in Energy Efficiency and Conservation (EEC) department. Number of the research has been conducted on energy efficiency standards and labelling, minimum energy performance standards (MEPS), development of feed-in tariff (FIT) and building energy systems for residential buildings.
During her time at SERIS, she was Principal Investigator for first BIPV façade testbeds under Ministry of National Development – Sino-Singapore Tianjin Eco-City administrative committee Green building – related R&D Program, as well as a co-pi for a NUS and City Development Limited (CDL) joint project to identify main challenges for acceleration and deployment of BIPV in different climate zones and countries. She is a lead for "Building Integrated PV assessment" for the "Update to Solar Photovoltaics (PV) Roadmap Study" funded by Prime Minister's Office of Singapore - Strategy Group.