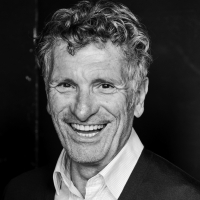 Dr. Jean Bogais
PhD; Associate Professor (Education-focused)
,
The University of Sydney Business School
Jean's current academic positions include The University of Sydney Business School (Executive Education) and The School of Social & Political Sciences at UniSyd. He is also Senior Fellow at RSIS, NTU, Singapore.
Associate Professor Jean Bogais is a Paris-Sorbonne educated sociologist (PhD) and social and cross-cultural psychologist (MA) with over 30 years' experience as an academic and professional working in spaces of violence. His principal research interests are Ideology & Violence, Information Warfare, Terrorism, Deconfliction and Applied Ethics, which he explores using a psycho-sociological lens set over complex systems frameworks. As an academic, he designs, tests/evaluates and teaches pilots courses investigating different ways of thinking about future education to benefit and connect academia, industry, government, military and global agencies. As a practitioner, he explores information warfare from a socio-psychological lens to understand online violent extremism and fake news. He prepares critical assessments and advises government officials, military and security agencies at the highest levels, also working on complex strategic simulations. Prof Bogais is an internationally recognised specialist in Southeast Asia, especially Myanmar, Cambodia, Philippine and South China Sea.