David O'Reilly
VP of Secure Power Canada

, Schneider Electric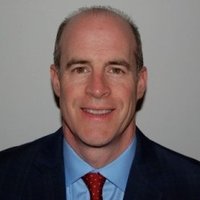 Building on his extensive experience as an executive leader with national, and international experience, David O'Reilly is the Vice President & General Manager for the IT Solutions Division at Schneider Electric/APC Canada. In this capacity he leads a team of professionals across Canada focused on delivering unique and sustainable energy management products and solutions for the IT and Data Centre industries which includes connected technologies that manage energy in ways that are safe, reliable, and efficient.

Prior to Schneider, David was the Vice-President, Enterprise Sales (Private Sector) at TELUS from June 2012 to November 2016. In this role David was responsible for driving all revenue, profitability, client satisfaction and employee engagement for enterprise accounts. He lead the sales teams responsible for managing the company's largest business accounts in the province

Prior to the VP Enterprise Sales position, David has held a variety of senior leadership roles within TELUS that provided him experience beyond just sales. This includes international experience coupled with, M&A, and strategy. This solid business background allows David to help clients with telecommunications and IT objectives define and achieve their business outcomes.

Before joining TELUS, David held leadership roles at Sprint Canada, BCE, Netscape, and Deloitte and Touché. His depth of career progression and multi-market vertical experience from Fortune 100 to Fortune 1000 businesses has given him the ability to effectively consult clients on their IT requirements.

As a former Board member of Joseph Brant Hospital Foundation between 2012-2014, David was responsible for regular board accountabilities and functions, fiduciary stewardship, risk and asset management input and strategic leadership. He is also involved with Youth Hockey, the Royal Canadian Legion and the Royal Canadian Military Institute (RCMI).