Daniel Crossan
General Manager at HIMOINSA Middle East | Accredited Operations Specialist by Uptime Institute

, Himoinsa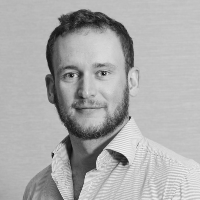 Electrical Project Engineer with 15+ years experience in concept, design and delivery of mission-critical and large-scale power projects.
Detailed knowledge of project installation and commissioning of temporary power stations and fixed power source. A career power specialist, Daniel joined HIMOINSA as a Engineering Project Sales Manager, studying the technical viability of new projects. Focusing on, and controlling the quality and costs of engineering solutions in order to adapt the product to the needs of each project. He has lead reference projects of power supply for Data Center and Telecommunication holding the Uptime Institute validation ('Accredited Operations Specialist').
From 2019 he is General Manager at HIMOINSA Middle East (Dubai Office).