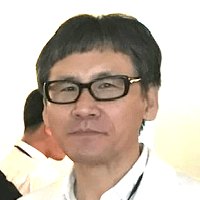 Chang Cho
Founder & CEO
,
Onion Technology
Chang is the founder of Onion Technology, a leading DCIM solution provider in Korea over a decade. Onion Technology, founded in 2000, is well known in the Korean data center industry as a unified monitoring/control/management of data center infrastructure of most major large scale data centers including Korea Telecom, SK Telecom, LG U+, Samsung, Lotte and Posco.
Along with 15+ years of data center experience, Chang has profound knowledge of data center construction and operation. He is a technical board member of Green Data Center Certificate which is an organization authorized by the Korean government to bestow awards upon energy efficient data centers in the country. He has been investigated PUE and architecture almost every big data center in Korea as a judge for certificate award. Recently, he joined KDCC (Korea Data Center Council) as a board member to promote the Korean data center industry.
Chang has also been leading many Korean government R&D projects for innovative and disruptive data center technologies. Last November, he got an award for the most successful R&D accomplishment from 'Ministry of Science and ICT'.
Chang started his career in 1991 as a software engineer after graduating from Seoul National University with a master degree of computer science. After nearly 10 years' experience as a software engineer, he moved to HP Korea as a senior consultant in 1999. He jumped on the bandwagon of the IT startup rush in Korea with a monitoring software for IT devices that conducted health checks. It was transformed and evolved into DCIM after several years as requirements for M&E infra monitoring has risen up.
In August 2017, he established Onion Technology Pte Ltd in Singapore to expand business into Singapore and the SE Asia market.