Bill Leedecke
Executive Vice President of Global Operations

,

Evoque Data Center Solutions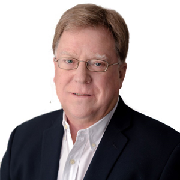 As the Executive Vice President of Global Operations, Bill is responsible for Evoque's data center operations and engineering globally. He is a leader with over 30 years of design management and operational experience and is recognized nationally as an industry leader and a former National President of 7×24 Exchange International.
As a Principal Data Center Consultant with The ANTARA Group he advised clients on all aspects of Data Center Infrastructure and Operations. Prior to joining The Antara Group, he held various positions of increasing responsibilities with The Vanguard Group, a leading financial services company. While there, he was responsible for data center planning, data center reliability, cost containment, and growth. He managed 70 domestic mid-sized data centers, two international data centers, and 200 technology rooms.
His deep experience negotiating strategic contracts, his ability to manage domestic and international staffs, and his day-to-day hands-on support of multimillion-dollar technology infrastructures lead to success in creating a robust mission critical infrastructure.