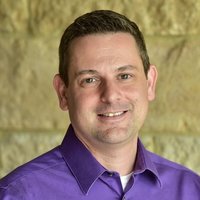 Ben Levin
Senior Manager for Technology Assessment and Resource Development
,
Green Electronics Council
Ben Levin is the Senior Manager for Technology Assessment and Resource Development at the Green Electronics Council. In this role, he supports the identification, design, and development of tools and resources that large-scale purchasers use to procure sustainable electronics products and services. GEC is a mission-driven non-profit that seeks to achieve a world of only sustainable electronics and manages EPEAT, the leading global type 1 ecolabel.
Ben joined GEC from Deloitte Consulting where he helped senior public sector clients work across organizations to develop and implement technology solutions, cloud migrations, and data governance.
A veteran, Ben served in the U.S. Navy for six years as an intelligence analyst and Arabic translator. He then continued public service as a civilian in the U.S. Department of Defense for more than a decade. Throughout his career, he built a track record of bringing agencies together across organizational boundaries to achieve transformational innovations in the development, acquisition, operation, and integration of technology systems ranging from cyberspace to space-based sensors.
His history of success earned him several professional accolades including the Office of the Secretary of Defense Exceptional Civilian Service Medal, a Joint Service Commendation Medal, and a National Intelligence Certificate of Distinction.