Assaf Skolnik
Chief Executive Officer

, RiT Tech Ltd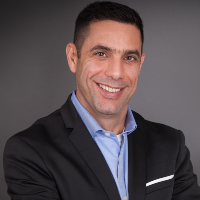 Assaf has over a decade of experience in senior corporate leadership roles with proven track record in developing new markets, technologies and continued business growth. This is based on a solid background of industry leadership and a deep technical knowledge of data centre infrastructure including cabling, infrastructure installation and management.
As CEO of RiT Tech Assaf has restructured the company and developed strategies for growth with an expansion of the company's focus on Data Center infrastructure technologies and solutions.
By driving new concepts for integration and value added solutions Assaf has placed RiT Tech at the forefront of the market for resource efficient Data Center management solutions. This has been achieved by creating and driving innovative go to market strategies and promoting new approaches to solutions for cost and energy efficient Data Center infrastructure operation.
Assaf maintains a broad market outlook, is goals and results oriented, with a creative and determined approach to challenges and performance in a highly dynamic and very competitive marketplace.