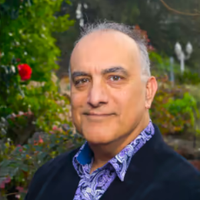 Asghar Riahi
Founder & CTO
,
AtomBeam Technologies
Asghar Riahi is a leading technology innovator, with over 25 years of international experience in software and IT solutions focusing on managing system programming and software development in the areas of Cloud, IoT, security, and disaster recovery solutions. Prior to AtomBeam, Mr. Riahi managed technical and software teams towards designing and implementing IT solutions for data center management, cybersecurity, virtualization, and high availability, including holding technical lead positions at University of California at Berkeley, RedHat Inc, Seagate Technology, Hewlett Packard (HP), and Siemens. At HP, Asghar was a pioneer in Cloud implementation as he worked closely with the HP Labs to deliver the first Cloud solutions to HP customers. Asghar plays an active role in Open Source community; he was the very first elected chairman for the Open Compute Project (OCP) - storage committee from 2013-2016.

Asghar holds a MS in Computer Science from Vienna University of Technology, and has multiple patents in software and hardware solutions for storage and Machine Learning algorithms.