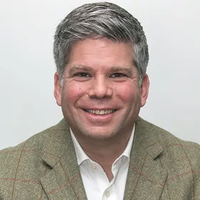 Arun Shenoy
CMO & SVP Sales EMEA
,
ServerFarm
As Serverfarm's CMO & SVP Sales, Arun Shenoy leads the global sales, marketing and implementation strategy, serving a critical role in the success of a unique data center developer and operator.
Shenoy has been instrumental in bringing the Serverfarm message to market, developing lasting partner and customer relationships, elevating Serverfarm's brand equity and more. He is also responsible for developing the success of Serverfarm's data center colocation and InCommand Services business globally.
Shenoy joined Serverfarm from Schneider Electric, where he was Vice President of the IT and Data Center business in the UK & Ireland. With a 20+ year track record of success across leading technology and real estate companies, including Intel, CBRE, ABB, IBM, and Romonet, he drives growth in fast-paced, disruptive, and competitive environments.
Shenoy graduated from the University of Warwick in the UK.