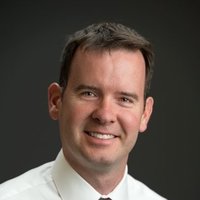 Aaron Wemhoff Ph.D.
Associate Professor and Director, Center for Energy-Smart Electronic Systems
,
Villanova University
Dr. Aaron Wemhoff is an Associate Professor in the Department of Mechanical Engineering at Villanova University and Villanova Site Director for the NSF Industry/University Cooperative Research Center (I/UCRC) in Energy-Smart Electronic Systems (ES2). After earning his BSME from the University of Virginia, he earned his MSME and Ph.D. from UC Berkeley in 2004, worked at Lawrence Livermore National Laboratory (LLNL) as a staff engineer for 3.5 years, and then started work at Villanova as an Assistant Professor in 2008. In 2014, Dr. Wemhoff was promoted to Associate Professor with tenure.
Dr. Wemhoff serves as an associate editor of the ASME Journal of Thermal Science and Engineering Applications, is a past chair of the ASME K-20 Heat Transfer Division Committee on Computational Heat Transfer, is a past chair of the ASME Philadelphia Section, and serves on several departmental, college, and university committees.
Dr. Wemhoff has published dozens of journal articles and conference papers. He and his students have presented at dozens of conferences and poster forums.