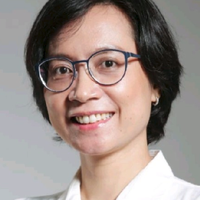 Elisabeth Simatupang
Country Manager - Indonesia
,
SpaceDC
Elisabeth is the Country Manager - Indonesia for SpaceDC, the first data center from SpaceDC. Elisabeth is key to growing the country business and driving the data center campus into being the best in Asia.
Elisabeth brings with her more than 20 years of experience in the telecommunications and data center and critical infrastructure industries, working for clients such as AWS, Bali Towers, Telekom, Siemens, Nokia and Hutchison. Elisabeth has a proven reputation for delivering a broad range of capital-intensive projects that led to long-term business advantages across Indonesia.
As a passionate business leader who believes in the value of leadership, teamwork and constant improvement. Elisabeth is often invited to work on critical parts of a business, to innovate and deliver so that customer expectations are met and exceeded.
Elisabeth has a Degree in Civil and Structural Engineering from Gadjah Mada University.