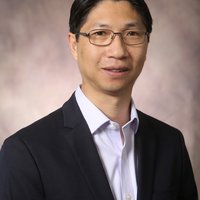 CT Yan
Chief Executive Officer
,
Telstra PBS
Chi Tat (CT) Yan is the CEO of Telstra PBS, Telstra's joint venture in China. Based at its Shenzhen headquarters, CT is responsible for Telstra PBS' corporate strategy and direction, development and growth, as well as its revenue and profitability.
Prior to his current role, CT was Chief Operating Officer where he oversaw Telstra PBS' daily sales operations and support, international business, marketing, pricing and service delivery.
CT was Vice President of China Business at Pacnet and subsequently Chief Operating Officer of Pacnet Business Solutions, before the company was acquired by Telstra in 2014 and rebranded to Telstra PBS.
Before joining PBS, CT was Senior Director, Marketing and Sales at Pacific Internet for eight years, managing the company's sales and marketing operations in Hong Kong.
CT has more than 20 years of telecommunications experience, as well as a strong track record in sales and channel management in Hong Kong and Mainland China. He holds an MBA from the Hong Kong University of Science and Technology, and an engineering degree from the City University of Hong Kong.