Business leaders are mandating the use of public cloud, blissfully unaware that issues such as mass data fragmentation are causing IT teams a painful headache
The majority of IT decision-makers correctly believe that the public cloud is a good thing. It simplifies operations, increases flexibility, reduces costs and makes it possible to better exploit data. Yet, after intensive use, they feel that the promise of the public cloud is not being fully realized, particularly because of the excessive data fragmentation. This is leading to the potential for loss of data control, resulting in lack of compliance and - more often than not - spiraling costs.
Indeed, in the UK 95 percent echo this negative opinion, according to a recent study by Vanson Bourne [Ed: Commissioned by Cohesity]. When looking at the satisfaction rate of IT decision-makers using public cloud technology, the results show that cloud usage is hampered by difficulties in optimally managing duplicated or distributed data across multiple platforms.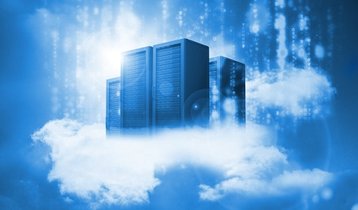 The cloud as a source of excessive fragmentation
Managing resources deployed in the cloud is a time-consuming activity for IT teams. Indeed, nearly half (45 percent) of global respondents say that their IT team now spends between 30 and 70 percent of its time managing data and applications in public cloud environments. Many companies have deployed several different solutions to manage different data silos, making their management more complex.
42 percent of UK companies now use three or four separate solutions to manage their data in public clouds. A fifth, (19 percent), even use up to five or six different solutions. One-third of respondents (33 percent) have at least four copies of the same data in public cloud environments.
As a result of this, respondents are understandably concerned about mobility and data management between on-premise and public cloud environments. This situation is reflected in on several levels:
Difficulties in ensuring data security: 57 percent
Compliance and regulation adherence concerns: 41 percent .
Increasing storage costs: 44 percent.
The disconnect between management and IT department
The transition to the cloud is also frequently a challenging one because of difficulties in meeting the requirements of the C-suite and senior executives. Nearly nine in ten people (87 percent) say that the migration to the public cloud was initiated by management and nearly half of these people (42 percent) consider it difficult to get the most out of the public cloud.
Nearly 80 percent of respondents explained that their management considers that the protection of data stored in public cloud environments is the responsibility of the provider, which is fundamentally wrong. It can be seen that managers too often confuse the availability of data with its protection or recovery.
Fragmentation as the last barrier to optimal use of the public cloud
Despite these difficulties, 91 percent believe that the public cloud offers a valuable service. Nearly all (97 percent) believe that their companies' data storage in the public cloud should almost double between 2018 and the end of 2019, with an estimated global increase of 94 percent on average.
The various concerns mentioned earlier are not enough to slow the movement of workloads to the cloud, including multi-cloud environments, which are emerging as an obvious technological solution for many needs.
Multiple vendors, multiple problems
Nine out of ten people in the UK (88 percent) believe that the use of the public cloud would be more easily optimized if solutions were put in place to solve data fragmentation problems in their multi-cloud environment. According to these people, eliminating data fragmentation in public cloud environments would have many benefits.
In particular, it would allow them to benefit from more useful information through analysis and artificial intelligence (42 percent), to offer a better customer experience (39 percent), to contribute to maintaining or improving brand reputation and trust by reducing the risk of non-compliance (46 percent).
What we are seeing is that the age-old problem of data silos and legacy infrastructure is likely to take the issue in any business to a whole new dimension with workloads moving to the cloud.
When implementing new services or migrating existing services, it is essential to think about this issue, and to get your basics right. You wouldn't build a house on sand, so don't build your on-premises or cloud data with mass data fragmentation likely prevalent in your business. Instead, understand the data, how many copies you have, eliminate silos, and ensure you don't waste your organisation's time and money, and recreate a problem you have on-premises in the public cloud.