Data centers have been quite misunderstood. Most people think they're just 'server boxes' and while that definition may be true on a very basic level, it's these 'boxes' that drive the modern economy.
Ninety percent of all collective information created in the past decade lives on the Internet. The storage and exchange of information through the web is made possible by data centers. Governments, enterprises, and consumers around the world have a vital dependence on computer systems, software and networks, and data centers to keep their countries, businesses, and everyday lives running.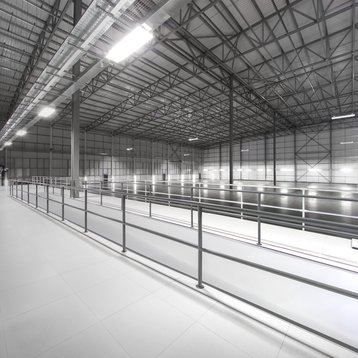 The energy gap
There is a challenge to this reliance on technology - to keep systems, software and data centers operational requires incredible amounts of energy. This is especially true in a country like Singapore, which has a tropical climate and high humidity levels that contribute to the already-high energy footprints generated by data centers and systems.
Based on estimates by the Infocomm Development Authority of Singapore (IDA), the 10 largest data center operators in Singapore use the same amount of energy as 130,000 typical Housing and Development Board ("HDB") households, a figure that is bound to rise as the data center base continues to grow in the Republic. As such, in a press release announcing the launch of the Green Data Centre Innovation Programme (GDCIP), IDA pointed out that data center operators need to consider emerging technologies to improve energy efficiency.
At IO, we have identified a way to help our customers reduce their energy footprint by providing technology in our colocation data centers that allows for a Power Usage Effectiveness ("PUE") level that is lower than our competitors.
Lower PUE – why does it matter?
A data center typically has three key components – energy, water, and information. One component captures and transmits energy to the data center. The second component is the data center itself which is responsible for power conditioning, cooling, security and other support systems. And finally, the customer's IT system that is housed within the data center is responsible for turning energy into information.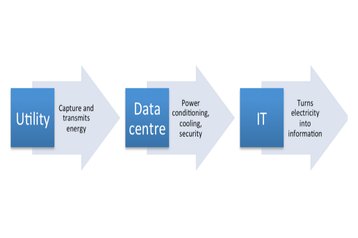 At IO, we compared the energy usage between a modular data center and a traditional raised floor data center over a one-year period. To ensure fair comparisons between the two, both data center environments were tested within the same geography. This meant that the weather conditions faced by the building's cooling system which housed both environments were identical. The two environments also shared the same chiller plant, which is used to cool the water used in the data center.
After a year of testing and monitoring, it was found that a customer with 1 megawatt (MW) of IT load will require 1.73MW of facility power in a traditional raised floor environment versus 1.41MW in a modular environment. The difference might seem small but a .32MW savings over the course of 8,760 hours in a year has a direct impact on energy cost, the amount of water used, and overall carbon emission levels.
The figure below shows the total amount of savings incurred through using a modular design.
|   | Value per kWh | Estimated Savings for a Modular Data Centre |
| --- | --- | --- |
| Cost | SGD 0.20 | SGD 560,000 |
| Carbon Emissions | 0.443 kgCO2e | 1,240,400 kgCO2eW |
| Water Usage | 3.15 L | 8,830,080 L |
 Figure 2. Total cost, carbon emission, and water savings incurred when using a modular data center design (right-hand column)
The results say 'Go modular'
The comparative study demonstrated that IO's modular data center deployment resulted in 19 percent energy cost savings and 44 percent energy waste reduction compared to the traditional raised-floor data center environment.
In a modular design, each module houses a much smaller volume of air per server than an open floor. Furthermore, high density modules can sit next to low density modules and the cooling system can cater to the requirements of each. IO's modules are cooled via a bi-directional chilled water loop that runs around the bottom of the units. This approach allows for large amounts of savings just on cooling alone.
With a modular approach, data center capacity can also be deployed in smaller units and on-demand, just as storage compute and networking are delivered. This eliminates the wasteful over-provisioning of capacity found in traditional environments, thus reducing an organisation's energy costs and carbon footprint.
From a business standpoint, the modular data center concept also lowers business risk. Companies don't have to build entire sites based on an anticipated three to five year forecast. Instead they can build their data centers for the twelve to 18 months and add capacity as needed, as additional units can be added to the modular sites to increase capacity quickly as needs change. This allows organisations to manage their cash flow better and invest in other business segments as needed.
Overall, the case to go modular is strong – your data center should be an asset that grows and adapts to internal business changes or the greater IT world versus being an underutilized, over- provisioned, and expensive investment.
To find out more about IO's research between traditional raised floor data centers and modular models, download the whitepaper here.
Adil Attlassy is chief development officer at IO