I recently 'virtually' presented to an audience of Spanish delegates on the subject of hyperscale data centers and the opportunity that exists with the exponential data demand from business, the public sector and consumers across Europe's sixth largest economy.
I sense we're at a tipping point for the country in terms of core datacentre infrastructure investment, as a number of key initiatives and developments align to set the conditions for market expansion. The much-heralded submarine cable connections linking Iberia to the rest of the world have now been made, and the recent news of a commercial partnership between Google Cloud and Telefónica indicates that opportunity and change are coming.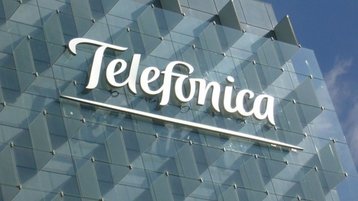 Opportunity knocks
The ambition is unquestionably there to ramp up data center capacity in Spain, and from my conversations with delegates and our own experience delivering data center projects across the country for many years, it's clear that there is a talented supply chain eager to participate in the county's data revolution. So how does this translate into reality and what will the future of data provision in Spain look like?
ISG's background is the delivery of some of the world's largest hyperscale data centers, and naturally this is where we believe Spain's data future lies. Iterative expansion of existing edge datacentre facilities will no longer be sufficient to keep pace with Spain's increasing data demands. There needs to be a rapid shift towards hyperscale – for both owner operated and Co-Location markets. When demand is outstripping supply, you need facilities operational as quickly as possible, and this is an area that has seen rapid advancement.
Last year, we delivered a 60MW data center in Holland in under 60 weeks – a record delivery schedule for a facility of this capacity. This model and methodology of delivery could be readily replicated within the Spanish market – which already has a wealth of specialist data center delivery expertise – but not currently at this scale.
The key to successful delivery is straightforward, but so often evades contractors – especially on projects of the size and complexity of hyperscale. Put simply, it's an open and equal partnership approach between all stakeholders, shared pain and gain with a relentless focus on quality, and that all important completion deadline. It's about playing to the strengths of your broad project team in an environment that allows innovation to flourish, whilst identifying and mitigating risk early in the process.
Creating an advantageous environment to facilitate the large-scale development of Spain's data infrastructure will prove pivotal. I'd expect to see increasing regional measures to attract investment, favourable development and planning processes, alongside support to unlock the large areas of land within those key corridors of connectivity.
One potential barrier is the Opex cost of hyperscale in a warm climate – due to the large power demand for cooling. However, as renewable sources drive down energy costs and technological innovations increase efficiencies, this factor will become less important and Spain's favourable Capex development costs are a striking counterbalance.
The market is primed for significant investment over the next few years, the question for delegates is whether there is the appetite and ambition to make those major decisions that could signal the start of a space race for hyperscale.