None of us who attended data center industry events last year can have failed to notice the defining characteristic of them all – the stark lack of women in the room.
Pictures from these events and panels provide a pretty damning snapshot of the male-dominated demographic of the data center industry. But the upside is it's starting to get people talking seriously about tackling the 'd word' – diversity.
The issue runs deeper than getting the 'look' of the industry right. We're facing a fundamental skills crisis that can only be solved by attracting more women into the sector.
Only 12 percent of respondents to our annual Data Centre Cost Index survey believe there are a sufficient number of consultants and contractors in the market with data center experience. And that is thrown into even sharper focus when we consider that a further 84 percent of those surveyed expect data center construction demand in 2019 to eclipse what we saw in 2018.
To meet the ballooning industry demand for data centers this year - and beyond - we need to acknowledge the importance of improving gender diversity in the workforce. The very lack of statistics on the proportion of women working in the data center industry itself goes to show how far this has been ignored to date. Yet we don't need official figures to tell us that something needs to change.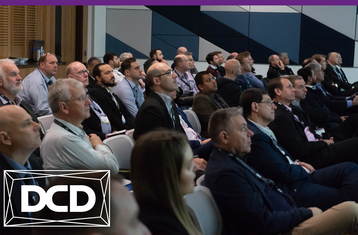 Improving the industry image
Rightly or wrongly, the data center sector has become perceived as a 'closed industry.' The consultant and contractor circles we operate in are small, specialist and tight knit. Fundamentally, there's still a worrying lack of understanding about what a data center is and the career opportunities available in this sector - and the whole lexicon of abbreviations that has evolved around data centers hardly fosters inclusivity either.
If we're going to widen out the pool of talent and make it more accessible, we need to throw open the door, demystify the sector and better promote the huge range of interesting roles within it.
It shouldn't be a hard sell in this digital age. Data center development is vital to support societal progress. It's a fast-growing market and the direction of travel is clear - offering comparative job security and competitive salaries.
And I should point out that the few women we do have in the industry feel that they have to strive to be, and are, phenomenal. We need to celebrate and champion these female role models, to inspire women starting out in their careers and instill in them confidence that this is an environment in which they can succeed. If you can see it, you can strive for it.
STEM in schools
But ultimately, it needs to start even earlier than that. To secure the next generation of skills, it's critical that we inspire young people - and especially young girls - to take up STEM subjects in the first place. Businesses and industry can play a considerable role engaging children in schools and raising awareness of all the exciting career paths in STEM.
For instance, last year we launched a primary school program with the UK's National Literacy Trust to run skills workshops and encourage involvement in STEM subjects, and we're also an industry partner to the Design Engineer Construct (DEC) accredited qualification in secondary schools.
A resolution for us all
So as we all get back to work this January, it's time to think about the steps we can all take to make the industry more inclusive this year - be that mentoring a female colleague, saying yes to a panel speaker invitation, or simply shouting that bit louder about why you love working in the sector.
Together, let's make 2019 the year we start taking the diversity challenge in the data center industry seriously.