Most of us breathed a sigh of relief at the turn of the year. 2020 was, undoubtedly, one of the most challenging, and as we look forward into 2021 we are hopeful for more positive times soon. Things will certainly get better, although it may be well into the second half of the year before we get back to anything like 'normal.' Economic pressures still remain, and lockdowns will depress growth for several months to come, but pent-up demand, both in consumer and business to business markets, could deliver a rapid rebound as restrictions are lifted.
In the data center market, Gartner is predicting a rapid return to growth after a relatively flat year, with investment in data center infrastructure rising six percent to $200 billion. Some of that will be driven by the continued leadership of the hyperscalers who stood out for their continued investment in data centers even through the Covid pandemic. Last year, according to Synergy Research Group, by the end of Q3 these players operated 573 data centers worldwide between them. However, enterprise customers who have delayed data center decisions will return to the market in 2021.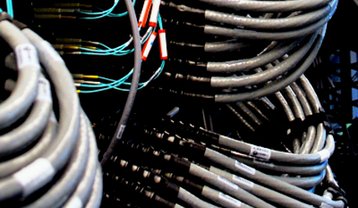 Three trends driving enterprise colocation investment in 2021
They will be driven by three related trends. First, the pandemic itself has rapidly accelerated the digitalization of business. Enforced working from home has increased reliance on online digital collaboration and communication tools such as Microsoft Teams and Google Drive which in turn drive demand for cloud services and the critical infrastructure to support them. Plus, many businesses have had to look for digital alternatives to in-person activities driving everything from online shopping to video-workouts and meet-ups. All of which have served to drive traffic, data and computing demand in data centers. Those of us that design, build and operate these facilities recognize more than ever the critical role our infrastructure plays. Even as the pandemic recedes it is unlikely that this digitization will be reversed as many enterprises consider the ongoing advantages of independent 'low-touch' colocation facilities to meet their distributed operations.
Opex solutions to demand for high-performance computing
Secondly, 2021 will see an acceleration of the trend towards higher performance, higher density computing. Applications including AI and Machine Learning will become not only widespread, but critical to the performance and growth of almost any business. These high-performance computing requirements are beyond the capability of many on-premise data centers built to handle relatively lightweight corporate IT requirements. As businesses consider the demands of these new and emerging applications, they will recognize the capital investment required to build the infrastructure to support them doe not make commercial sense. We expect many more businesses to move on-premise data centers to specialist collocated facilities where capex can be exchanged for predictable, and controllable, opex costs.
Environmental pressures back with a bang
Finally, 2021 will be the year when environmental performance of IT really comes under scrutiny. After a year where the focus has moved away from sustainability goals, we expect to see a rapid return to the UN's Decade of Action. The COP26 summit in Glasgow, as well as a new administration in the US and the EU's commitment to green recovery will all accelerate analysis into the environmental cost of digital activities. We know that even in the eco-friendly Nordics, accurate accounting for the sustainability of IT operations remains rare – but this will change. Businesses of all types around the world will need to know and to make efforts to reduce the eco-footprint of their IT infrastructures. For many, by far the simplest approach will be to shift as much as possible to colocation facilities which can already demonstrate high levels of environmental performance.
Increasing professionalism
Together these trends suggest not only that 2021 will see growth in the data center market, and for colocation in particular, but increasing demand for professionalism, transparency and business best practice. As noted, data centers are now regarded as critical infrastructure. This means that those working in them and to support them now shoulder huge responsibility. Adequate training, as well as the development of failsafe processes to manage systems and people to ensure these facilities operate flawlessly and never go down, are now essential. A new blend of skills and experience is needed, not only deep technical skills, but professional management, critical event and safety process skills to mention just a few. The positive is that we are finding a wider range and greater number of people keen to join us, attracted by the new significance of the sector.
We are all looking forward to 2021 -not just for a return to 'normality' but as the start of a new exciting chapter in the development of data centers. All the best for the new year and stay healthy.