Significant market forces are disrupting the telecommunications industry and impacting all areas of business. To keep pace with competitors, IoT and the rise of edge computing – network transformation is mission critical.
However, as modern networks are highly complex, this transformation has the potential to be a time-consuming and costly process. From FTTA and C-RAN architecture upgrades, to laying fiber and connecting BBU pool resources to the core network, there are countless steps that must be taken to ensure data is properly transported over mobile networks to geographically dispersed users.
Perhaps the single most important thing that mobile operators can do to ensure a successful network transformation is to adopt a unified resource management approach. This means recognizing the synergy and dependency that exists between IT, data center and telecommunications resources and managing them accordingly. As Aristotle said, "The whole is greater than the sum of its parts."
The ideal solution for managing modern networks and hybrid resources must include an integrated data model to keep an accurate track of all resources – physical, logical and virtual – and must integrate with key systems in order for the information to be available to all users throughout the organization. Since a primary concern for mobile operators today is the planning of mobile rollouts due to capacity and coverage issues, a comprehensive management solution must also ensure there is enough bandwidth to enable the flow of data and reach users wherever they are located.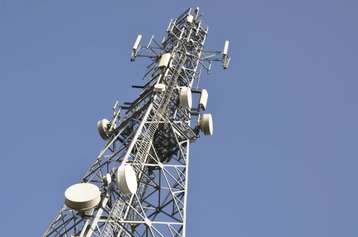 Managing infrastructure resources
Today's huge enhancements in mobile broadband services will support a vast diversity of new devices, services, and a broad range of use cases in the 5G future. Each of these needs require many additional sites to be brought online, configured and operated. Proper documentation is essential to let network planners know exactly what resources are available and to provide detailed information about them.
The physical resources, including passive infrastructure components such as fibers and antennas, and the active components such as mobile equipment and transport equipment, are used throughout the network but also in both core and edge data center sites to host virtualized applications.
The logical resources are the connectivity resources in fronthaul, backhaul, and core network based on transport network equipment. The virtual resources are the VNF and the underlying virtual machines based on commodity hardware. As all of these resources work in unison and span the telecommunications network, data center, and IT network – they must be managed in unison for the network to function properly.
Utilizing structured processes and automation will make it easy to plan and document new sites, extend networks, and modify existing sites, all while reducing errors and increasing efficiency. The same is true for managing the rollout process.
By automatically creating work orders, sending them to the field for execution, checking inventory, and integrating with ERP systems to manage the purchasing process with suppliers – rollout processes are streamlined, resulting in substantial cost savings. Those cost savings are amplified when you consider the increasing number of base stations operators will need.
With 4G and especially 5G, there will be many new base station sites with thousands of configuration parameters to process the massive amounts of information that is flowing. These sites must ultimately link the end user device to the core network, which will require thousands of configuration parameters. In addition, these new sites need radio units, antennas, towers, poles, rooftop sites, BBU equipment including space, power and cooling, fiber infrastructure and connectivity.
Think hundreds, if not thousands, of configuration parameters per site, per technology.
Networks will be a complex mix of traditional network technologies, passive fiber infrastructure, mobile technologies using C-RAN architecture and a virtualized mobile core and increasing virtualization of BBU functions in mobile RAN. The configuration data must be in combination with physical, logical and virtual resource information to efficiently operate the mobile network.
This way, if there is a network or service issue, the operator will be able to easily access all of the necessary information available to analyze and remedy the situation quickly. As network issues typically cause a series of events and subsequent alarms, relationship and dependency information are critical. This information is very useful to identify the root cause of the issue, and also enables the operator to immediately analyze the impact of the network outage and the services affected.
Investing in edge data centers
Edge data centers are key components to a mobile network. Since they process data closer to the user, the customer experience is greatly enhanced. As the need for low latency applications intensifies, edge computers are becoming more prominent, however, they must be managed carefully in terms of capacity and connectivity. Redundancy needs to be managed on both the logical and fiber layers. Edge data centers must also be carefully managed from a space, power, and cooling perspective. Core connectivity between these geographically dispersed data centers must be rock solid.
Any problems with an edge data center directly impacts the large volume of connected towers. As 4G and 5G spreads, the huge core data center sites for the virtualized applications and services will be distributed across several core data center sites and edge data center sites.
Oftentimes with edge data centers, challenges arise when it comes to determining which systems have been affected during an outage. Since edge data centers typically don't host a large amount of redundant hardware due to space, power and cost concerns, a minor system failure has the potential to have an enormous impact on service availability. Unfortunately, it takes more time than usual to repair system failures in edge data centers as these sites are often unattended. In order to ensure the user experience remains unaffected, it is important that each NFVI at the edge of the network is available.
That being said, applications and services should be portable between edge data centers and centralized data centers. Edge data centers need a common deployment and management environment across centralized and edge cloud infrastructure. With all physical, logical, and virtual resources managed in one central data repository, edge data centers would be able to better understand the impact of a loss of a virtualized service by being able to associate the service with the physical infrastructure and understanding the associations and connections.
As there will be many VNFs, from several suppliers, executed on the different NFVI platforms dispersed across core and edge data center sites – it's pivotal to implement a vendor-agnostic hybrid resource and capacity management solution to have all of the relevant information available for both operation and planning purposes.
Future proof your OSS/BSS
Overall, transforming into a digital service provider enables the rapid launch and fulfillment of new products and services, helps to ensure service quality, and reduces operating costs. To achieve this transformation, network operators must have a holistic view of assets and resources. An integrated software solution for hybrid resource management can provide this holistic view by delivering and maintaining an accurate and up-to-date inventory of all physical, logical and virtual network and service resources.
By managing all assets used in the production of services via a single, dynamically updated repository that integrates with key systems, providers will have the right information and tools necessary to support not only existing networks, but networks of the future as they undergo digital transformation. The resulting transparency is the hallmark of a modern infrastructure.
This visibility enables providers to convert emerging opportunities into revenue, maximize the use of network resources, and make confident decisions about how to plan, build, deploy, and manage the business.
Ulrich Schälling is head of business line networks at FNT Software