Colocation services offer businesses a convenient and cost-effective way to take advantage of everything that offsite data centers have to offer, without the capital expenditure that a purpose-built facility would entail.
For large multinational organizations, colocation services represent an economical approach to establishing an offsite IT infrastructure that provides data redundancy and guaranteed uptime. For smaller network and cloud providers, a colocation data center can simplify initial setup costs and ensure that ongoing maintenance and running costs are easily controlled. However, maintaining control is an issue with data center colocation that concerns some organizations.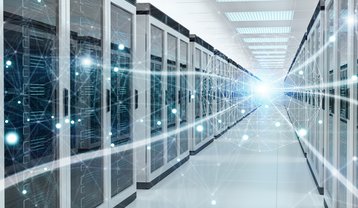 Why control in a data center colocation environment is a concern
The ability to control data and applications, and the hardware on which they reside, worries some companies when considering data center colocation services. The idea of installing servers in a remote location that is run by a third party is a cause for concern that can and has stopped a number of organizations from enjoying the benefits that data center colocation has to offer. It's an issue that affects cloud service providers and colocation data center operators in Australia and across the globe but it's one that can easily be addressed through education.
Addressing customers' colocation concerns
The most effective way to address the concerns of customers regarding loss of control in a colocation environment is to take a direct approach: to explain how a typical colocation environment is specifically designed to alleviate these concerns. Through the provision of clear, detailed information, it's possible to illustrate why loss of control simply isn't a cause for concern.
Ownership of hardware and software — Customers retain full ownership of all hardware and software deployed in colocation data centers. The space, which comes with a clean power supply, efficient network infrastructure and advanced cooling systems, is rented by customers but all the IT equipment installed in that space is the property of the customers, along with all the applications the equipment supports. Only the space itself is owned by the data center provider.
Maintenance and upgrades — Most colocation service providers give their customers the option to have onsite technicians take care of routine maintenance issues and to provide 24/7 support. This service should be provided in a non-intrusive manner, to reassure customers that the security of their data and applications is not compromised. Customers are also able to perform their own maintenance and hardware upgrades if desired, free from any outside interference. The customer is in full control: choosing how and when maintenance work is performed, and by whom.
Security — Data and application security is not compromised in any way when moving to an offsite colocation data center. In fact, security is an area in which colocation data centers offer significant improvements compared to the majority of onsite server installations. For example: the best data centers in Australia are protected 24/7 by physical security teams, full CCTV coverage in all areas and advanced access control systems. Customer hardware and software is afforded the best protection possible, exceeding the measures taken in most corporate offices.
Future plans — One of the biggest worries that organizations have when moving IT infrastructure to a colocation environment is the future. Whilst they are in full control of their own destiny, how can they be sure the data center colocation service providers they choose will be there to support them in 5, 10 or 20 years' time? How will they cope with a sudden loss of service, if it occurs? Of all the concerns we have mentioned, this is one of the most important and is one that must be addressed by individual providers, by referencing their corporate history, qualifications and track record. Customers want to know that your company is well established and can be trusted to continue to provide colocation services for as long as they are needed.
The benefits of a colocation data center environment
Having established that control is not an issue customers need to worry about when renting space in a colocation data centre, it's important to make them aware of the benefits such an environment
has to offer.
Reduced costs — With no capital expenditure and running costs that are always proportionate to the space and connectivity requirements of individual customers, colocation offers companies the chance to significantly reduce their future IT spend. Start-ups and companies that wish to pursue rapid expansion plans can use colocation services to reduce both their initial and ongoing IT costs substantially.
Scalability — Commercial organizations that choose a service provider with a network of data centers will find it very easy to scale their IT infrastructure to accommodate future expansion.
Improved network connectivity — ISPs and major cloud service providers have a presence in colocation data centers across Australia. Locating corporate IT infrastructure in the same centers offers significant network connectivity improvements. With direct connections to cloud services, companies enjoy lower latency and greater security, as less traffic is routed via public servers.
Colocation services offer a highly scalable and economical solution to modern companies' IT infrastructure requirements, with all the benefits of a dedicated data center and none of the drawbacks.
More...
Hopes to build one of the world's top five fastest supercomputers

Cloud computing should have slashed global data center energy consumption - but only if those cloud data centers are as efficient as they could be, says Fujitsu's Silke Barlow

Wisteria/BDEC will use its 33 petaflops to handle simulation and learning