The global pandemic pushed most industries into a seemingly inevitable, digital future. Remote work, ecommerce, and online schooling became a way of life for billions, and the demand for telehealth services exploded. Pre-pandemic, while nearly 80 percent of US hospitals had some kind of telehealth service, only eight percent of consumers had ever used that service. That all changed once the pandemic hit. From March 2019 to March 2020, telehealth claim lines increased more than 4,000 percent nationally.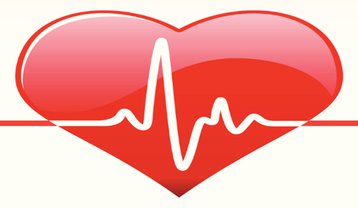 We may be moving past the pandemic, but consumer behaviors have changed forever, and the healthcare space is no exception. In the coming months, there will likely be a ramp-up of telehealth services and IT expansion projects across the healthcare space to meet this increased digital demand. As these projects become more common, it is hugely important that healthcare professionals put together a diverse team to help deploy projects successfully. However, even with a top-rate team, the fact is that the industry is still reeling from global supply chain issues that have wreaked havoc on project schedules and budgets.
While organizations cannot control these supply chain factors, they can mitigate their impact and reduce further stress on a project through building commissioning, which is defined as the quality assurance process that begins during planning and design, and continues through construction, acceptance, occupancy, and post-occupancy. When done effectively, commissioning can keep IT deployments and facility construction projects on time and on budget, despite today's supply chain woes and other difficulties.
Commissioning at its core
Commissioning has been a part of the building construction industry for decades. The American Society of Heating, Refrigerating and Air-Conditioning Engineers (ASHRAE) defines the focus of commissioning as, "verifying and documenting that the facility and all of its systems and assemblies are planned, designed, installed, tested, operated, and maintained to meet the needs of the owner."
The Building Commissioning Association (BCxA) adds that commissioning is meant "to provide documented confirmation that building systems function in compliance with criteria set forth in the project documents to satisfy the owner's operational needs."
These definitions help clear up a common misconception that the process of commissioning is interchangeable with what's called "acceptance testing."
Acceptance testing only checks whether individual components or pieces of equipment are installed properly and that equipment will operate according to the manufacturer's specifications and industry standards. Acceptance testing is a critical part of the process, but unlike commissioning, it does not address system and equipment interoperability or the organization's broader project goals.
Healthcare building owners typically hire a commissioning authority (CxA) to provide building commissioning services and oversee and execute the entire commissioning process. Unlike a commissioning agent, who has legal authority to make decisions on behalf of the owner, the CxA does not have decision-making power. But a quality CxA will offer the expertise and direction to help owners make informed commissioning decisions and realize maximum value from the process.
The commissioning process and its phases
Those familiar with commissioning in the traditional sense associate the process with a building's electrical and mechanical systems, but the entire building and all its systems and processes can benefit from commissioning — from fire/life safety systems to the building envelope. Common examples of commissioned systems include:
Electrical distribution equipment and systems;
Mechanical and HVAC systems;
Monitoring and controls systems;
Specialty systems (EPO, VESDA, fire/life safety, etc.);
Lighting controls.
Commissioning is best thought of as a process that flows from the planning phase through the first year of building occupancy. By setting project goals ahead of time and accounting for warranty issues after turnover, the commissioning process can provide value throughout the life cycle of the project. Here's a brief outline of what those phases entail:
Pre-design/design: This includes determining and documenting the owner's project requirements, which become the keystone of the commissioning project. The CxA works with the design team to complete design reviews and make recommendations on design plans and documents.
Construction: This phase consists of installation, startup, and acceptance testing of systems, equipment, and assemblies. Late in this phase, the CxA will help prepare systems' operating documentation and see to it that the operation and maintenance (O&M) staff receive training based on the previously established requirements.
Occupancy: After construction is complete, commissioning activities can continue up to one year post-occupancy. During this time, the commissioning team will perform any deferred or seasonal testing that could not be completed during construction and conduct a warranty review to identify any issues to be corrected by the general contractor.
Key benefits of taking a commissioning approach to healthcare IT construction
Commissioning is a quality-focused process for enhancing the delivery of the project. It helps protect against some of the most common construction pitfalls and address every aspect of a facility project through on-time completion. Here are some of its benefits in more detail:
Keeping projects on schedule and on budget: Through commissioning, projects experience fewer change orders, delays, and rework.
Less downtime and need for repairs: Commissioning activities validate facility equipment installation and full integration of their systems. The process checks for redundancy and single points of failure and includes a comprehensive system that verifies availability in all operating modes. This helps identify potential system-related problems so they can be resolved before major equipment damage or a disruption of service can occur.
Improved safety and compliance: Commissioners can verify compliance with current code standards (ASHRAE, National Electrical Code, National Fire Protection Association, to name a few) and help train the staff with the necessary education and resources to safely operate and maintain electrical and mechanical equipment.
Improved efficiency and cost savings: Commissioning can help provide O&M staff with the training and resources to fully leverage the design efficiencies, so building owners will be able to reap the intended energy efficiencies and cost savings.
To learn more about how Vertiv's Electrical Reliability Services (ERS) commissioning services portfolio can help your healthcare organization, click here. Also, if you're attending this year's ASHE Annual Conference (July 17-20), visit Vertiv in booth #1222 during the conference to learn how Vertiv's solutions can help overcome challenges related to healthcare IT.
More...
How new thermal services, upgrades and retrofits can optimize underperforming data centers and enable energy reduction goals

Examining the transition to the Edge

How to retrofit using disruptive technologies