Whilst applications and software have become a critical aspect of data center network operation, there's something that settles the pillars for these applications and data running error-free: the physical infrastructure.
More specifically, fiber connectivity in the data center has been growing in efficiency over the time, but also in complexity, with some of the emerging technologies like Multi-fiber Push-On (MPO). MPO is a key element in today's data center network infrastructure to increase connectivity and pave the high speed "data roads".
Both current data center migrations and new builds are deploying MPO technologies with diverse density factors (8, 12, 24, 32 or 48 fibers) to allow technologies like 40/100G, with 400G deployments on the horizon. But guess what? Applications will not work as expected under a low performing fiber optic network.
Data Center professionals like IT Managers, installation or maintenance teams are now challenged to understand the key concepts and practices of this revamped technology. MPO connectivity should not catch anybody by surprise, so here are five key things to consider when working with MPO infrastructure: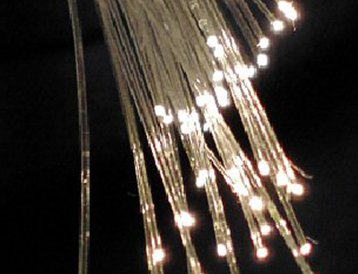 The thick of it
Know what MPO connectors are and how they are used in fiber networks
While MPO connectors have been around for many years, they have historically been utilized in places where most technicians don't have to interact with them very much, if at all. This is rapidly changing as network capacity demands increase. As a result, the use of multi-fiber connectivity has become the preferred medium for the latest network architecture designs. They are no longer used only behind the scenes (i.e. cassettes), but are now extended all the way to patch panels, switches and servers, where they are front and center for every technician to deal with.
Know how to properly inspect and clean MPO connectors.
As technicians working with fiber connectors know, contaminated connector end faces are the number one cause for network troubleshooting problems. This problem becomes even greater when working with MPO connectors. With more fibers on the end face, a greater surface area, and increased exposure to the fiber behind the bulkhead, the likelihood of contaminated MPO end faces is significantly higher. Similarly, MPO connectors are more difficult to keep clean, which greatly impacts the MPO connection performance. Always inspect before you connect.
Know the polarity of your MPO connections.
Most technicians who have worked with single fiber connectors, such as LC or SC, have probably dealt with polarity to some extent before. With a duplex fiber pair, one connector is used for "transmitting" and the other is "receiving" the signal. With MPO connections, understanding polarity is much more complicated, as there are multiple fibers, multiple traffic patterns, and multiple standardized polarity types that a technician needs to understand. MPO multi-fiber connectors have different polarity methods (Type A, Type B, Type C) that create confusion in both new construction and network upgrades. Testing polarity eliminates potential connectivity issues.
Know MPO connectors are properly aligned
For technicians that have only worked with LC, SC, and other single fiber connectors, connector alignment is something they have likely never thought of before. That's because they haven't had to. Single-fiber connectors have a sleeve inside the bulkhead adapter that align the ferrules with precision, ensuring proper core-to-core physical connection. Aligning MPO connectors is much different. Rather than using a sleeve inside the bulkhead, they use a pin and socket approach. One connector has two stainless steel pins on the end face and the other has corresponding sockets. The loss per fibre / connection will be tightly linked to the quality of the connector alignment.
Know what test solutions are available for MPO connections
With all fiber networks, there are essential tests that technicians perform for either certification or troubleshooting purposes, such as: fiber inspection, length and loss testing, or advanced OTDR testing to identify specific events throughout the link. While this is no different for MPO connectors, it becomes increasingly complex as the connector interfaces on legacy test instruments have single-fiber connectors. It's evident the need to use testers with native MPO connectors that can save test times and provide most accurate test results when measuring the network.
Do not let "new" infrastructure technologies like MPO impact negatively on your data center network performance. MPO connectivity brings multiple benefits and it is a critical element to look at in the fiber optic network. If handled and tested properly, it will simply guarantee the best performance of applications running above layers, and prevent undesired service disruptions or data center network breakdowns.