The past year has brought a lot of change, turbulence, and uncertainty. A part of that change includes the shift in how enterprises manage their IT. With the impacts of the Covid-19 pandemic highlighting key areas for improvement, some organizations struggled to adapt and thrive in the new remote environment. The need for external technical expertise added scalability, and agility has never been greater.
This is driving an accelerated trend towards co-managed IT services, which blends the convenience and strategic framework of an internal IT manager with the support and comprehensive knowledge of a managed service provider (MSP) to support in-house IT teams of larger organizations. In a recent Canalys survey, nearly 60 percent of IT channel respondents said that the adoption of co-managed IT services increased during the pandemic.
As we continue to move towards a future that embraces a hybrid work style (a blend of remote and on-site employees), IT will become even more complex and further accelerate the need for external support from MSPs.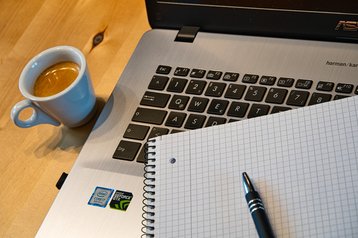 Covid-19's impact on IT departments
Stay-at-home mandates put unique pressure on IT departments and IT decision-makers. Many organizations thought they had the tools needed to enable a seamless transition to a work-from-home model. But, now that organizations are having a majority, if not all, employees telecommute, cracks in the foundation are showing and organizations are scrambling to meet the demands of today's digital economy.
Technology has become more complex
Covid-19 has added increased demand from IT departments and accelerated the need for solutions that MSPs automate and provide for companies every day all around the world.
Regardless of size, organizations rely on mission-critical technology to serve their customers and remain competitive. Given the current landscape, the list of tools that fall under the mission-critical category has expanded. The need to conduct business from anywhere has made organizations more technology-reliant, and for some, that includes areas in which they had little experience before the pandemic. With IT departments downsizing, the lack of resources, time, and expertise required to manage the increasingly complex technology landscape is staggering. Organizations are facing challenges from critical business threats like ransomware attacks, network outages, server failures, and natural disasters to more common problems such as accidental or malicious data deletions, outdated hardware and software, and the complexity of new technology choices.
The need for more staffing
IT departments are stretched thin; co-managed services can help lighten the workload by taking on some of the typical in-house responsibilities. IT management is no easy feat; it usually involves a lot of time-critical activities, such as routine maintenance, repairs and servicing, monitoring, and help desk support. With such a long checklist, a small staff can easily get overwhelmed. By onboarding a co-managed IT provider or an MSP, IT staff will have the bandwidth to tackle more business-critical initiatives, including the implementation of new technologies.
Budget cuts and limited resources
Covid-19 has caused many companies to shrink their IT departments and look for ways to reduce expenses. Co-managed IT services are an ideal solution for businesses that may not be able to afford a large in-house IT team or a full-time managed IT services staff. The co-managed approach can lower total IT costs by leveraging internal staff to provide the primary support, and utilizing automation tools provided by the MSP for many routine tasks.
Emerging Opportunities for MSPs
With the initial wave of work-from-home setups complete, one of the biggest opportunities that remain for MSPs through the end of 2020 is to improve remote access solutions, security, and the cloud migrations currently available to SMBs. VoIP, business continuity, Azure migrations, hardware sales, and business resilience solutions are also expected to drive revenue.
While cloud and security solutions were already in high demand, the need for cloud-based solutions has accelerated during the pandemic. A remote workforce introduces new security vulnerabilities for SMBs, and cloud migrations offer an opportunity to improve collaboration and business resiliency across a distributed workforce. Many MSPs expect to move critical client workloads off local hardware now or in the near term. In fact, 38% said that they expect a moderate decrease in on-premises servers.
Adding and offering services through a co-managed IT service model presents a huge opportunity for MSPs. As we approach the new year in a completely new and different world, it will be critical for MSPs to reevaluate the current landscape and take advantage of opportunities before it's too late. This will ensure both MSPs and their customers are stronger and well-prepared to take on whatever lies ahead.