Over the past 10 years, we have noticed a cloud adoption cycle that many organisations go through on the path to an optimized mix of contracts and services.
In the early days, IT teams tentatively experiment with one or a small number of services to figure out where and how the cloud delivery model might be useful to them. This also gives them a chance to determine whether or not concerns around security, compliance and so on are manageable in the context of their business.
As experience and confidence builds over the course of a few projects, it reaches the point where it's almost as if the sluice gates open. Before long, everyone involved in application development and delivery seems to get hooked on the ease with which cloud allows them to grab system resources without having to go through the traditional infrastructure acquisition and provisioning process.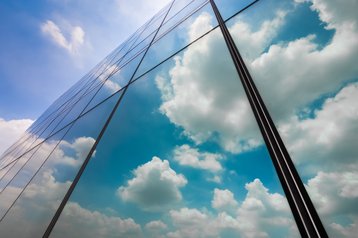 Fragmented mess
Then one day, someone looks around at the fragmented mess of uncoordinated services, inconsistent service level agreements and unfavorable pricing models and starts to ask questions about cost efficiency, integration, and how well business needs are being met overall. This is when they stand back, review needs and commitments, and look at ways to rationalize and harmonize the service portfolio.
In a recent Freeform Dynamics survey of 166 IT professionals (sponsored by OVHcloud), we picked up organisations at all points in this adoption cycle. Some (16 percent) had been through the service proliferation challenge and got it under control, while others (30 percent) were in the midst of dealing with it or were seeing it emerging as a real problem. Of the remainder, some will have had the discipline needed to prevent runaway adoption in the first place, but the majority are undoubtedly just too early in the cycle to have experienced the issues.
Consistent with these findings is the observation that supplier consolidation is a common agenda item.

Comparing the different sets of numbers, it's clear that some are aware of the creeping danger of service proliferation even if the problem hasn't yet become that acute. Either way, it raises the question of how do you decide which providers to consolidate around.
Here it's worth considering what you want from provider relationships going forward. This may be different for the coming five years compared to the last five. With this in mind, it's telling that almost half of our survey respondents expect to be looking at new and different providers in the future.

But what does this mean in practice when most activity to date has revolved around the big hyperscale players?
Well, as your use of cloud matures and becomes more business-critical, it will increasingly be necessary to move away from the traditional 'hands-off' commodity or utility approach to service delivery. During the research, respondents highlighted the need for flexibility and the ability and willingness of providers to work closely with in-house IT teams on planning, integration and support. The hyperscalers are clearly trying to step up here, but in the meantime, other providers with a broad portfolio of offerings and a stronger heritage of partnership-style engagements could come into their own.
The question of how many providers you will ultimately end up with clearly depends on the scale and diversity of your application requirements. One way of keeping the number to a minimum, however, is to seek out players who can address a wide range of your needs, and with whom you can build a deeper and richer ongoing relationship.
For more information on specific service provider selection criteria, we would encourage you to download our full research summary entitled "Turning the tables on cloud service providers; Experienced customers are now calling the shots". You can get your copy here.