China's ZTT International Submarine Cable & System has been hired as a cable supplier for the Brazilian government-sponsored Amazon river fiber project Norte Conectado.
More specifically, ZTT has been awarded the contract for three stretches of the project, notes Subtel Forum.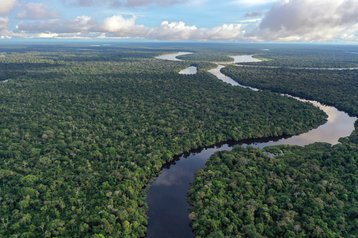 The Norte Conectado project was created by the country's communications ministry with the aim of expanding communications infrastructure in the Amazon region through an underwater fiber backbone.
Our Brazilian edition previously reported on the Norte Conectado project last year, stating that the project avoids deforestation practices.
"In addition to bringing internet access to cities with little or no connectivity, this initiative has a very low environmental impact, since we are creating a sub-river network that will integrate the main communities without cutting down any trees", pointed out the Secretary of Telecommunications, Nathália Lobo, in June 2022.
This fiber network is made up of eight stretches, called Infovias, located along rivers in the Amazon basin.
ZTT will provide fiber cables to supply Infovias 02, 03, and 04, and this will provide broadband connection to 22 municipalities in the region, with ZTT delivering 2,345km of underwater cables and 456km of terrestrial ones.
The first two Infovias, 00 and 01, are already underway. Italian firm Prysmian was the cable supplier for Infovia 00, which spans 770km, while another Chinese company, Hengtong, was selected for the deployment of Infovias 01.
According to ZTT, it's the 'most extended non-repeater submarine fiber optic cable awarded' to the company in the South American market.
Founded in 1992, ZTT exports its products to more than 160 countries, while ZTT Group houses 76 subsidiary companies, employing over 16,000 people.
In 2020, the company decided to spin off the Zhongtian Technology Submarine Cable business, which produces submarine fiber optic cables, plus MV and HV submarine power and composite cables.