Chinese electronics giant ZTE has agreed to acquire a 48.04 percent stake in Netaş Telekomünikasyon A.Ş., an ICT and services business headquartered in Istanbul.
Netaş has been making telecommunications equipment since 1967, and is one of the more successful Turkish brands, having established international presence in North Africa, the Commonwealth of Independent States and Asia-Pacific.
"Netaş has been a major architect of Turkey's digital future and we will now work with ZTE to further address the global marketplace," Müjdat Altay, CEO of Netaş, said. "We will engage in an exchange of know-how with ZTE, particularly in the areas of R&D and innovation. We also believe this transaction highlights Turkey's attractiveness as an environment for foreign investors."
Financial terms of the deal were not disclosed – however Turkish business publication Dünya estimated that ZTE paid 358.6 million lire ($101.3m).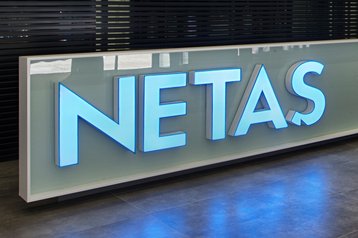 Friends with benefits
Netaş was the first company in Turkey to make landline phones and network switches. Today, it continues to manufacture hardware, including data center products. It also develops software and offers design and installation services as Turkey's largest systems integrator, and operates the largest private R&D center in the country.
Netaş earned $371 million in revenue in fiscal 2015.
ZTE is mostly known for its mobile handsets, but the bulk of the company's revenue actually comes from carrier-grade networking equipment. Under the terms of the deal, ZTE will acquire 48 percent stake in Netaş from OEP Turkey Tech B.V., a portfolio company managed by One Equity Partners.
ZTE says the acquisition will improve its ability to address the ICT market in Turkey and Eurasia. Netaş will remain an independent company after the deal closes.
"Repair and return center, customer support center and training center functionalities at Netaş will help ZTE elevate service levels, especially response time, in each respective region," explained Dr. Zhao Xianming, Chairman and CEO of ZTE.
"Netaş has been a tremendous success story and flagship enterprise in Turkey, growing 400 percent since OEP invested 6 years ago," added David Walsh, current chairman of Netaş. "The exceptionally talented team at Netaş has dramatically expanded its ICT capabilities, and has expanded internationally beyond Turkey. With ZTE's investment, global reach and product depth, Netaş is extremely well positioned for future success."
The transaction remains subject to the Turkish Competition Authority's approval.