Chinese telecom giant ZTE, is building a 500 million CNY ($80m) data center in Jingzhou, Hubei procince, to support agriculture.
ZTE has signed a deal with the Central China Agriculture H-tech Development Zone to build the data center, following an earlier agricultural data center in Guizhou, Southwest China, according to Jingzhou News. The center is one of seven cooperation projects signed between the Hubei government and ZTE.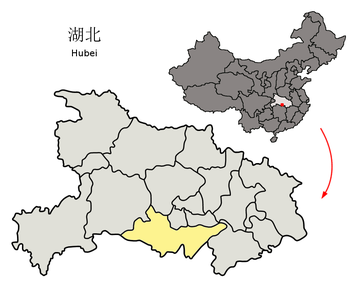 Three phases
The project will have three phases. Phase 1 will build platforms for cloud, enterprise IT services and management, aimed at giving Jingzhou's agricultural sector access to better IT.
In Phase 2, the center is planned to expand and become a national-level big data center. The whole project is expected to be completed by 2020.
Jingzhou Municipal Government said it will step up efforts to provide infrastructure and encourage investment to help ZTE finish this project and achieve long-term development in Jingzhou.
Other projects
Apart from the Central China Agricultural Big Data Center, Unicloud Technology, a data center provider wholly owned by Zonergy for which ZTE serves as a major stock holder, launched two big data center projects in North China and East China respectively recently.
The Jing-jin-Ji (abbreviations for Beijing, Tianjin and Hebei respectively) Integrated Core Data Center Cluster is a cooperation project between Unicloud Technology and Tangshan - a subsidiary of China Unicom.
Phase 1 of the Jing-jin-Ji cluster will bring online 2,500 sq m (80,k sq ft) of data center space capable of hosting 4,000 racks. For phase 2-5, each phase is expected to build 50,000sqm data center space capable of hosting 5,000 racks for supporting 150,000 servers.
This April, Unicloud Technology announced a partnership with its parent company Zonergy, and the Management Committee of Changzhou Zhonglou Development Zone for building the Zonergy East China Cloud Computing Base.
The project will be built with a total investment of 5bn CNY, and a 70,000 sqm cloud computing zone which consists of a cloud data center, an incubation center for big data and a base for training human resources of cloud has been planned. It is expected to break ground this July and be put into use in the fourth quarter of 2016.