Three buildings, including a Windstream-occupied data center, in the Brookfield area of Milwaukee, Wisconsin are facing foreclosure.
BizJournal reports the office buildings in Brookfield's Bishops Woods business park are being put into the hands of a receiver under a foreclosure lawsuit filed by a lender that alleges the owner stopped making mortgage payments in March.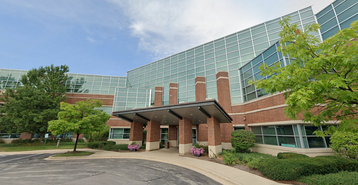 The debt on the Pinnacle property belongs to a commercial mortgage fund created by Citigroup in 2014, according to the foreclosure lawsuit. The balance due on the loan as of Aug. 26 was $28.93 million, according to the Aug. 29 court filing. That lawsuit said payments toward the loan stopped in March.
The complaint seeks a judgment in the amount of the unpaid mortgage and court approval for a foreclosure sale of the building.
The lender and owner agreed to have Friedman Real Estate Management take oversight of the properties as their receiver, according statements by their attorneys during a Friday hearing in Waukesha County Circuit Court.
The foreclosure lawsuit filed by the lender anticipates a pickup in office leasing activity after the dampening effect of the Covid-19 pandemic, and argues a receiver could best maintain and manage the buildings to retain, and attract new tenants.
The buildings, part of the Pinnacle at Bishop's Woods campus, have almost 247,200 square feet (22,965 sqm) of combined space and an assessed value approaching $30 million. US telco Windstream occupies around 6,000 sq ft (550 sqm) of the site at 13935 Bishops Drive for its Brookfield data center. Insurance firm Travelers, DeWitt LLP, and TEK Systems are also reported as tenants.
The site was developed by Big Bend Development, LLC and constructed by Peter Schwabe, Inc. Work on the first building began in 1999, with works on the second and third buildings both completed in 2003. Big Bend and Peter Schwabe provided a guarantee on the property's mortgage, according to BizJournal.
"With the potential reopening of many offices and buildings in the area to occur in the future, the property is likely to experience an uptick in business," the Aug. 29 foreclosure filing said. "A continued decline in the property's condition as well as its reputation and goodwill during these times will inevitably impact the property's tenant occupancy and lease rates in a negative manner."
The three buildings had a combined occupancy of 68 percent, according to BizJournal, down from 82 percent in summer 2021.