Vodafone is in talks with UK telecom investment firm Zegona to sell its Spanish business.
The talks have been confirmed by Zegona in a statement earlier today, following initial media reports by Spanish newspaper Expansion.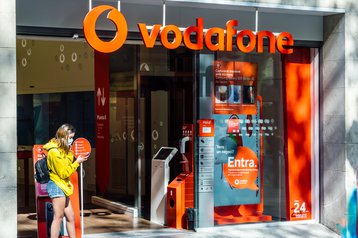 "(Zegona) confirms that it is in discussions with Vodafone Group in connection with the potential acquisition, and with banks in relation to its financing," said the company.
Zegona added that a deal was subject to agreement on final terms and funding, plus due diligence.
Expansion reported that Zegona was seeking financing for a bid for all or 50 percent of Vodafone Spain, noting that the latter is more likely for Zegona.
Zegona was set up by former Virgin Media executives Eamonn O'Hare and Robert Samuelson to invest in European telecom opportunities.
The bid could value the company at more than €5 billion ($5bn).
Vodafone has been assessing its options in Spain for some time.
The company hired investment bank Morgan Stanley and international legal adviser Garrigues in June to help explore a potential sale from the Spanish market.
The operator has struggled in Spain in recent years, as revenue has dipped by 16 percent to $4.6 billion from 2018 to 2022. Vodafone has just over 13 million subscribers in the country and is the second-biggest telco in Spain.
However, Vodafone failed to secure a merger with MásMóvil, as MásMóvil instead struck a $19bn merger deal with Orange, though this is still subject to scrutiny.
Vodafone's CEO Margherita Della Valle has publicly stated the company's management is open to "structural change," around some of its assets.