Vodafone Business has deployed Multi-access Edge Computing (MEC) technology in Spain, in partnership with Amazon Web Services (AWS).
The launch of the pilot service in Spain expands its European footprint after it had launched the service in Germany and the UK two years ago.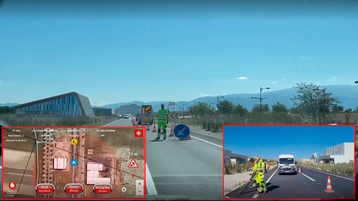 Spain becomes Vodafone's latest market to embed AWS Wavelength at the Edge of its 4G and 5G networks.
Vodafone and AWS have made the pilot AWS Wavelength Zone available to customers across the province of Andalusia, including the cities of Malaga, Granada, Córdoba, Jaén, Almería, and areas of Seville.
These locations are in addition to existing sites across London, Manchester, Berlin, Munich, and Dortmund.
MEC is seen as a key tool in unlocking the full potential of 5G, as the technology moves cloud-based IT services to the Edge of the network, removing latency that would result from multiple hops between aggregation sites and across the Internet.
It's seen as crucial to services such as remote surgery, connected industrial robots, autonomous cars, plus Internet of Things (IoT) applications.
"5G and Edge computing will help our customers transform their industries," said Jennifer Didoni, head of cloud, Edge & mobile private networks, Vodafone Business.
"Working with AWS, Vodafone Business can deliver applications and IT tools to customers in milliseconds, faster than the human eye or ear can even perceive. By bringing these services closer to the customer across Germany, Spain, and the UK, they can access Apps on tap in more places, in high definition, at machine speed, with performance that wasn't possible before."
Vodafone notes that it has tested road safety applications using distributed MEC running on AWS Wavelength in Spain, based on Vodafone's Safer Transport for Europe Platform (STEP).
STEP can connect drivers directly with transport authorities and each other and enables safety information, hazard warnings, and traffic updates to be shared in real-time.