VMware has pulled out of VirtuStream, a planned a cloud services joint venture with EMC, as the falling price of VMware shares threatened the merger of EMC and Dell. 
The joint venture, which was supposed to sell hybrid cloud services based on VMware's vSphere technology, was proposed in October 2015, as part of a complex web of deals designed to support Dell's $67 billion bid to buy EMC. Less than two months later, after a drastic fall in the share price of VMware, an EMC subsidiary, the plan has apparently been shelved.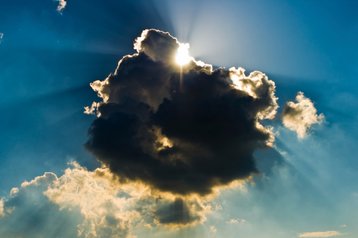 Nothing to offer
Virtustream is intended as another member of EMC's "federation" of companies, operating semi-autonomously alongside RSA (security), VCE (converged hardware), Pivotal (cloud applications) and the leader of the pack, virtualization software giant VMware.
EMC bought cloud management firm Virtustream in May, and planned to merge it with VMware's vCloud Air public/hybrid cloud business to make a cloud provider that would compete alongside Microsoft Azure and Amazon Web Services.  
The markets treated that with skepticism, contributing to a fall in VMware's share price, which was a serious blow to plans for EMC to merge with Dell.
This $67 billion merger relies on clever financing, as on paper Dell is far smaller than EMC. Part of the finance comes from a plan to issue a "tracking stock" in VMware, but since the merger plans were announced, shares in VMware have fallen by a quarter. 
In November, EMC tried to deal with criticism of the VirtuStream idea, by announcing plans to increase its stake, turning VMware into a minority partner. Now, by stepping away from the VirtuStream venture completely, VMware can reassure investors that it is still independent. VirtuStream is expected to continue within EMC as a vCloud Air partner.
Meanwhile, Dell has moved to offer reassurance with a promise that it would be able to buy back up to $3 billion of VMware shares if necessary as part of the bigger merger deal deal. 
Also at the weekend, the Dell-EMC deal passed a "go shop" deadline, so EMC is no longer open to a better offer from another potential buyer.