Vivacom and OneWeb have announced the development of a dedicated Satellite Network Portal (SNP) for OneWeb in Bulgaria.
Otherwise known as a ground station, the facility will provide a base to expand communications services and increase access for EU territories to OneWeb's constellation of low-Earth orbit satellites.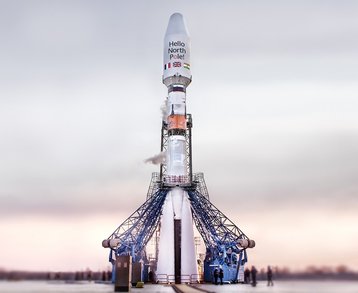 This partnership will help to increase system resilience, as well as improve broadband coverage for regions across Central Europe to Central Asia, including the Black Sea and the Caspian Sea.
The project is being led from Vivacom's Stara Zagora premises, with the SNP expected to play a crucial part in closing the digital divide across many countries, while covering some of the world's busiest air routes, said OneWeb.
The partnership is also expected to create high-skilled jobs while increasing economic output in the region for at least 10 years.
OneWeb confirmed it has allocated "several million US dollars for special equipment" as part of the project, while Vivacom will invest over BGN 1 million ($529,000) in the facility.
"Our collaboration with OneWeb once again demonstrates that Vivacom is the preferred local partner for pioneering global technology companies looking to invest in Bulgaria," said Vivacom CEO Nikolai Andreev.
"We are thrilled that OneWeb has chosen Vivacom to implement this project, which will bring long-term socio-economic benefits to Bulgaria."
The gateway will be made up of 18 antennas, plus a mini data center that will link OneWeb's LEO satellites to Bulgaria's fiber network and data centers. Construction is underway already, ahead of a completion date expected in the first quarter of next year.
Vivacom, which is part of the United Group network, has been awarded a Class B certificate by the local municipality as part of the project.
"We are building a distributed architecture of SNPs, and moving our ground infrastructure to ensure we reach the remotest places on Earth," added OneWeb chief operations officer Michele Franci.
"We have selected Bulgaria for this ground station because of its geography, its membership to the European Union, and its role as a Eurasian telecommunications hub - but also because of Vivacom who is a trusted local partner who can help implement OneWeb's mission."
OneWeb hasn't revealed how many ground stations it has in total or their locations but does have facilities across Kazakhstan, Norway, and Portugal alongside US stations in Alaska, Connecticut, and Florida. Reports indicate its network of 648 satellites could require up to 44 ground stations in total, with around 22 thought to be in development in 2020 at the time of its bankruptcy.
By the end of 2022, the company said its ground network will include coverage of the UK, Northern Europe, Alaska, Canada, Greenland, Iceland, and Arctic seas.
The company this year announced that work had begun to place a OneWeb ground station at Telespazio's teleport in Rio de Janeiro, Brazil. Last year the company announced plans to build a ground station in Kazakhstan.
OneWeb has been busy in recent weeks, with the company signing a deal with Paratus Group for the satellite firm's first ground station in Africa.
The company has also signed distribution deals with Airtel, Azyan Telecom, Q-KON, and Sat One, and signed a connectivity deal in Greenland with telco Tusass.