Power supplier CUI has sucesfully tested 'software-defined power' products from Virtual Power Systems (VPS). The company ordered 400 ICE Block devices, worth $2.9 million, to optimize the use of batteries in its operations.
The Intelligent Control of Energy (ICE) technology was first discussed by VPS in 2013. It uses otherwise-sacrosanct UPS batteries to power live servers, helping operators reduce their electricity bills.
Earlier this month, VPS announced a trial with SAP and Schneider Electric at SAP's Silicon Valley co-innovation lab; last year it claimed that three anonymous data center sector companies were testing the products.
Unlocking the UPS?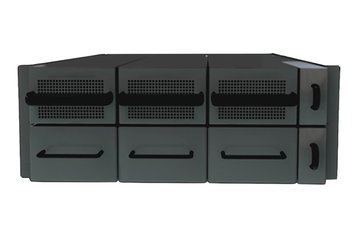 The ICE product manages UPS batteries in the data center, providing "peak shaving" abilities by using their power capacity when appropriate, while still ensuring redundant power if an outage occurs, VPS vice president of business development and sales, Ankush Dham, explained in an interview with DCD in 2016. 
The technology package includes batteries, along with the ICE Block which connects to normal data center power sources, and subscription software that works with x86 servers.
It's been integrated with products from Schneider Electric, so the ICE Block can provide analytics, and the batteries are switched on and off more intellligently. "Schneider Electric has successfully implemented ICE intelligence in our Galaxy VM UPS line," said Jeff Samstad, director of innovation and new businesses at Schneider.
In the SAP co-innovation labs, ICE technology will monitor workloads and offer real-time visibility into the exact amount of energy used by specific data center systems and applications.
According to CUI, organizations currently testing ICE include a Fortune 500 company with its own data center infrastructure that serves "millions of consumer transactions" in North America. This customer wants ICE to allow more racks in existing data centers, without adding more power supply.
A top-tier data center hardware provider is also evaluating the technology for peak shaving, and a large Fortune 100 technology provider is testing the ICE Block for potential inclusion in products.
"There is considerable interest from prospective customers for ICE technology products as data center power consistently emerges as the most critical area that needs to be addressed to support the growth of IoT, mobile and supporting infrastructure," said William Clough, CUI Global's president and CEO.