Virginia Commonwealth University (VCU) is planning a new $42-44 million data center in Richmond, Virginia.
According to reports from Richmond Biz Sense and the Richmond Times-Dispatch, the university recently voted to expand its capital plans to include the addition of a new data center.
The university plans to erect a six-story, 30,000-square-foot (2,800 sqm) building at 707 W. Broad St. that would house the VCU Technology Operations Center.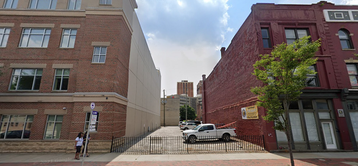 The site is currently a parking lot owned by VCU's real estate arm, the VCU Real Estate Foundation. The plot is also adjacent to VCU's existing technology services building, requiring less rerouting of fiber and cable.
The project's total cost, which will be split between the university and the state, is $42-44 million; VCU plans to spend around $23 million to put up the building, while it is requesting the state covers the cost of replacing the equipment. VCU plans to issue university bonds to make up its contribution.
The plan is to break ground on the data center next spring, with a project completion target of December 2023, VCU Facilities Management Associate vice president Richard Sliwoski told Biz Sense.
"Hopefully, by May or June of next year we should be breaking ground," he said. The project's architect is PHS+. A general contractor hadn't been selected when Sliwoski was interviewed.
The university reportedly considered moving operations to a third-party location or outsourcing services but determined those routes would be more expensive.
The university's existing data center has been located in the state-owned Pocahontas Building in Capitol Square since 1996. In April, the university was notified that it would need to vacate the space by the end of 2023 as the state plans to move the Virginia Supreme Court and Court of Appeals there.
VCU also plans to relocate employees from its Facilities and Financial Services Building at 700 W. Grace St. into the new data center building. The Facilities and Financial Services Building could be replaced with new student housing.
"We're looking at this as an opportunity to consolidate our facilities folks as well, who are in the facilities building on the corner of Pine and Grace that will eventually be coming down for a new honors facility," VCU Vice President for Administration Meredith Weiss said.
More in Construction & Site Selection