US satellite firm Viasat has installed 22 satellite ground stations in India for the Indian space agency.
The company this week announced it was able to deliver and install 22 new Ka-band gateways over a 30-month period in unspecified locations across the country.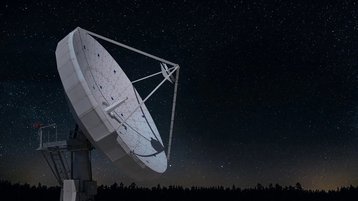 The 9.1-meter antennas are used in three different programs with the Indian Space Research Organisation (ISRO), operating on GSAT-11, GSAT-20, and GSAT-29 satellites.
Viasat's customer was Larsen & Toubro (L&T), the prime system integrator for the programs, and the ISRO procured the equipment for state-owned telco Bharat Sanchar Nigam Limited (BSNL).
A new government enterprise called Bharat Broadband Network Limited (BBNL) was created to deploy the necessary infrastructure for this mission, which aimed to close the connectivity gap in rural areas, and future applications will include in-flight connectivity (IFC) over the Indian region and SOTM for the Indian Ministry of Defence.
"It really showed our capabilities to meet tight deadlines, even in adverse conditions, to help ensure customer programs weren't delayed," said T. Dileep with Satcom Technologies — Viasat's representative in the country. "And as the Indian government begins to be more receptive to private companies helping with its connectivity efforts, we expect to see more demand for these antennas in the near future."
Ashit Tailor, international business development and sales representative for Viasat in India, said: "The primary purpose of GSAT satellites is to provide internet connectivity to the less-served areas. GSAT-11 is currently in use for this purpose, and it may also be used for VSAT applications. In addition, telecom providers will use the bandwidth to facilitate backhaul for cellular connectivity."
Viasat antennas were built at its facility in Duluth, Georgia, once in India the company worked with a local team to install the equipment.