American data center operator Vantage has successfully increased its credit facility from $275 million to $570 million.
The funds will be used to grow the company's presence in the US, and potentially even open a third wholesale colocation campus.
"We continue to experience strong demand for high-end data centers, as evidenced by record leasing levels in 2015," said Sureel Choksi, president and CEO at Vantage.
"The additional financing enables Vantage to continue to support the growth of our customers through expansion in Santa Clara, including the development of our state-of-the-art V4 facility, Quincy, and potential new markets."
Infrastructure is expensive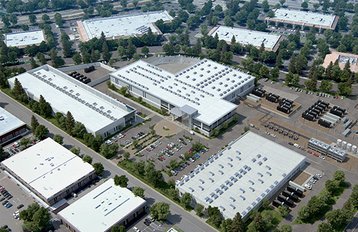 Vantage was established in 2010, backed by Silver Lake Partners - one of the largest technology investors in the world. It owns and operates four data centers across two campuses, located in Santa Clara and Quincy, Washington.
A total of twelve lenders have participated in the latest expansion of the credit facility, and Vantage adds that it was offered more money than it actually needed.
"To close on this oversubscribed, upsized financing with the strong support from our lenders, especially in light of difficult capital markets conditions, is a reflection of Vantage's strong financial performance and growth prospects," said Dave Renner, CFO at Vantage.
The company's latest data center in Santa Clara – built on an 18 acre site the company acquired from Intel in 2010 - is due to open by the end of 2016. This addition will further increase the size of what is already the largest wholesale data center campus in Silicon Valley.