UScellular has become the latest US carrier to be granted access to its 5G C-Band spectrum.
The operator was awarded the spectrum back in March 2021, spending $1.46 billion in the process.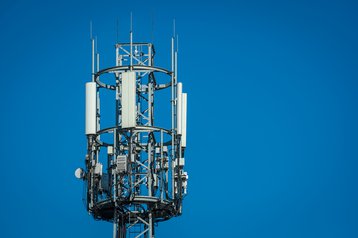 Confirming the access to the spectrum in a statement, the operator stated that the spectrum will enable it to expand its 5G coverage across the US.
"This early access to our C-Band spectrum allows us to accelerate our plans and bring a superior network experience to more mobile and Home Internet customers earlier than expected," said Mike Irizarry, executive vice president and chief technology officer at UScellular.
"Additional spectrum access is important as we advance our mission to connect people to what matters most."
The company upgraded more than 440 cell sites in preparation for this spectrum access earlier this year, while it will turn on this enhanced 5G service in the coming weeks – three months ahead of schedule.
Earlier this month, AT&T and Verizon were both granted full access to the 5G C-Band spectrum they acquired during the same auction back in 2021.
The freeing up of the spectrum comes as satellite operators cleared it for use by mobile operators. Both operators said the additional capacity of the C-Band spectrum will enable greater capacity and data rate increases in their respective 5G networks.
Verizon spent $45.5 billion on 5G C-Band spectrum during the auction, while AT&T spent $23.4bn.
UScellular, which is the fifth-largest carrier in the US behind the big three and Dish, is estimated to have close to five million customers across the country. The company has been linked with a potential takeover from Dish Network in the last few weeks.