The US embassy in the Ukrainian capital of Kyiv is being closed and moved 340 miles west to Lviv as the government prepares for a potential invasion by Russian forces.
With the move, the State Department has begun destroying IT equipment to ensure that no data could be recovered by hostile forces.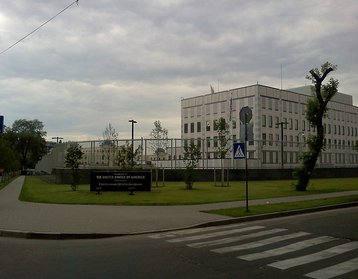 US officials familiar with the matter told The Wall Street Journal that they had been ordered to destroy networking equipment and computer workstations, as well as dismantle the embassy telephone system.
Specific IT requirements of the embassy are not known. Procurement documents for other US embassies around the world show that they usually have one to two server rooms.
Blueprints for the US Embassy in Malawi show two IT racks, two UPS systems, with room for growth (on an unrelated note, an inspection found that the facility lacked temperature monitoring sensors, preventing proper cooling).
The embassy precautions are temporary - if an invasion does not happen, or at least does not take Kyiv, the US plans to return.
The United States told Americans to leave the country on February 11, leaking to media that it believed an invasion could happen as soon as February 16.
At time of publication, Russia has made no such move, and has pulled back some of its forces from the Ukrainian border - but tens of thousands remain.