Senator Roger Wicker has asked the US heads of Toshiba, Western Digital, and Seagate whether they are improperly supplying Huawei with foreign-produced hard disk drives.
In August 2020, the Commerce Department enacted widespread restrictions on companies doing business with the Chinese telecoms giant.
Cold wars and hot storage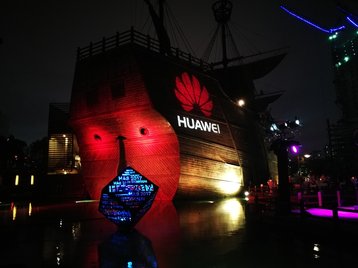 The sanctions have severely hampered the company from acquiring technology hardware, notably computer chips.
Republican Wicker, a ranking member of the Commerce Committee, said that Huawei risked causing "serious harm" to national security. The companies have until May 21 to reply.
Western Digital said that it had "stopped shipping to Huawei in mid-September 2020 to comply with new rules issued by the Department of Commerce. We requested a license to ship products to Huawei in September 2020. Our application is still pending."
It previously claimed that it had stopped selling HDDs, SSDs, and NAND to Huawei in June 2019 following earlier sanctions.
Toshiba America Electronic Components was not immediately available for comment.
Seagate, which has yet to comment, previously appeared open to still selling to Huawei. "I don't see any particular restriction for us in terms of being able to continue to ship to Huawei," CFO Gianluca Romano said in September 2020.
"We do not think we know we need to have a specific license."
In March, the Commerce Department's Bureau of Industry and Security opened an investigation into Seagate over potentially selling hard drives to Huawei.
Hard drives include controller chips, which would be restricted under the 2020 sanctions.
"Seagate confirms that it complies with all applicable laws including export control regulations. We do not comment on specific customers," the company said at the time.