The Department of Defense is looking for contractors to replace air handler units at a US Army data center in Virginia.
The PD ALTESS facility at the Radford Army Ammunition Plant provides IT Infrastructure and Application Management services to roughly 2.5m users within the DoD and other government agencies.
ALTESS is next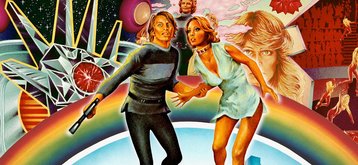 While the DoD is engaged in a decades-long data center consolidation initiative, and trying to move most of its applications to Microsoft Azure (although that is facing delays due to legal action by Amazon), the military's two ALTESS data centers have remained mostly untouched.
The 'Acquisition Logistics and Technology Enterprise Systems and Services' data centers currently serve as a stepping stone for older applications before they shift to the cloud. "A lot of these Army application owners are being forced out of older data centers where their application's been running smoothly for years, but they have not been modernized at all," Tim Hale, ALTESS director, told Federal News in 2016.
"They just haven't been touched in years. Some of them are written on extinct software code." ALTESS hosts the applications, and conducts a detailed assessment of its security vulnerabilities and helps modernize it for the commercial cloud or for the still remaining government data centers.
"We grew more last year than we ever have," Hale said at the time. "We grew about 20 percent from different customers that needed either a temporary or permanent facility."
But once the consolidation initiatives are completed, and most of the military resides in the cloud, ALTESS itself is expected to be wound down.
Before then, however, another legacy system as reached its end: Two air handlers at the PD ALTESS data center.
"Replacement of one (1) Multi Zone Air Handler #1 (AC-1), and the Refurbishment of one (1) Multi Zone Air Handler #3 (AC-3), have been operational for well over 50 years," documents in a sources sought procurement filing state.
"During routine maintenance it was determined these units have surpassed their life expectancy and have been deemed end of serviceable life. In order to maintain continual heating and cooling for the facilities, the ALTESS facility support staff requested a full replacement of Multi Zone Air Handler #1, and the Refurbishment of Multi Zone Air Handler #3."
Attached documents reveal the air handlers are Trane HVACs with 15 horsepower fan motors. Unclassified industry day documents from last year say that the 'Earth Hardened' data center spans 40,000 square feet (3,700 sq m), and has 4.5MW of redundant power. A customer document notes the data center was launched in 1959.
Interested parties have until May 8 to reply to the procurement notice.