A federal appeals court rejected China Telecom's appeal against a ban against the company imposed by the Federal Communications Commission (FCC).
The rejection of the appeal upholds the decision made by the FCC to ban the company from operating in the US in October 2021, which was implemented in January 2022.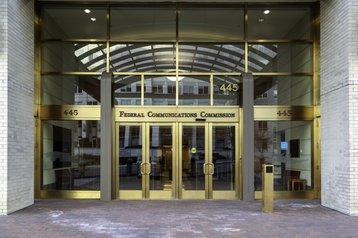 The decision was made by a three-judge panel.
China Telecom was banned amid fears of its links with the Chinese State, with the FCC saying last year that the company "is subject to exploitation, influence, and control by the Chinese government."
The ruling has been praised by FCC Chairwoman Jessica Rosenworcel, who implemented the ban on China Telecom soon after her appointment to Chair.
"This action was based on the recommendation of national security agencies that found that China Telecom's operations in the US provided opportunities for increased Chinese state-sponsored cyber activities, including economic espionage and the disruption and misrouting of U.S. communications traffic," she said after the ruling.
Prior to the decision, China Telecom had been authorized to provide services to US telcos for the past 20 years, and boasts more than 335 million subscriptions worldwide.
This latest blow for Chinese telecom vendors in the US follows the recent ban of new telecommunications equipment from vendors Huawei and ZTE, amid national security fears.
The FCC bars the sale or import of equipment made by the two vendors, plus other Chinese firms including Dahua Technology Co, video surveillance firm Hangzhou Hikvision Digital Technology Co Ltd, and telco Hytera Communications Corp Ltd.