In the aftermath of the US Commerce Department saying that it would add Huawei, and 70 affiliates, to its 'Entity List,' US companies are beginning to stop selling to the Chinese telecoms giant.
The list bans US companies from selling parts, components and services to Huawei without government approval. If they fail to seek approval, they risk also being added to the list.
Difficult times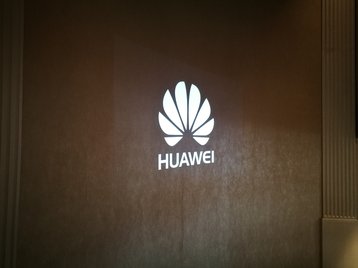 Companies including Intel, Qualcomm, Xilinx and Broadcom have informed their employees they will not supply Huawei until further notice, people familiar with the matter told Bloomberg. Qorvo, Micron Technology and Western Digital were separately reported by Nikkei Asian Review to have ceased sales to Huawei.
Optical and photonic product manufacturer Lumentum Holdings said that it "intends to fully comply with the recent United States Department of Commerce imposed license requirements for the export, reexport and/or in-country transfer of all items subject to U.S. export control regulations to Huawei Technologies Co., Ltd. and designated affiliates of Huawei.
"Lumentum has discontinued all shipments to Huawei effective as of the date the licensing requirements went into effect and cannot predict when it will be able to resume shipments."
With Huawei accounting for about 18 percent of the company's sales, Lumentum has cut its profit guidance for Q4. Shares of the company, as well as those of various suppliers, fell after news of the ban.
Investment banking advisory firm Evercore estimates that Huawei spends some $20 billion on semiconductors every year.
Google has also ended its Android licensing agreement for the provision of Google Play Services and access to the Google Play Store on new Huawei Android devices, but the company can continue to use the Android Open Source Project (AOSP).
Companies that are not American have stopped sales of some products to Huawei, if the equipment, or significant parts of the equipment, originated in the US.
Three people familiar with the matter told the Nikkei Asian Review that German chipmaker Infineon Technologies would halt the sale of some some products to Huawei.
"Infineon decided to adopt a more cautious measure and stopped the shipment. But it will hold meetings this week to discuss [the situation] and make assessments," one of the people said. The company expects to "make adaptions in our international supply chain" to reduce the number of products affected.
European chipmaker ST Microelectronics is believed to be currently continuing to deliver products to Huawei, but is conducting meetings to discuss the matter. The world's largest chip manufacturer, Taiwan Semiconductor Manufacturing (TSMC), also continues to deliver to Huawei but is undertaking due diligence to assess the potential impact.
UK-based, Frankfurt-listed chip designer Dialog Semiconductor declined to comment on whether it would cease sales.
"We have already been preparing for this," Huawei founder and CEO Ren Zhengfei told reporters in Japan this Saturday.
The company is known to have been stockpiling crucial supplies over the past few months, as tensions between the company and the US ratcheted up as allegations of state spying and providing financial aid to Iran were levied. But how much Huawei has stockpiled is a matter of contention - with some reports claiming as little as a month, and Nikkei claiming as much as a year.
Huawei also develops a lot of its own equipment and semiconductors (although most are manufactured by other companies like TSMC), and recently doubled down on efforts to minimize its need to use US supply chains. However, such efforts will take years to bear fruit.
A similar ban against smaller state-backed telecoms company ZTE brought to company to the verge of collapse, before the ban was rescinded.
"We will not change our management at the request of the US or accept monitoring, as ZTE has done," Zhengfei said.
For a comprehensive look at the story behind the ban, and the history of US-led accusations against Huawei, be sure to read our in-depth feature on the subject