US prosecutors have charged two alleged Chinese spies with attempting to interfere in a criminal investigation against Chinese telecoms giant Huawei.
Chinese nationals Guochun He and Zheng Wang are accused of trying to bribe a US official for confidential information about the investigation, including about witnesses, trial evidence, and new charges.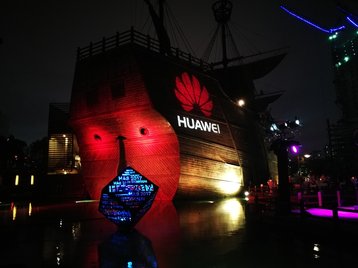 However, the pair were actually giving $61,000 in Bitcoin to an FBI double agent. That agent provided them with documents apparently giving some of the information they sought, but they were actually fake documents created by the Justice Department as part of the sting operation.
The alleged spies did not get access to real information into the US investigation into whether Huawei conducted racketeering and conspired to steal trade secrets.
In 2020, the DoJ alleged Huawei deliberately stole trade secrets from several companies, including six US technology firms. It also alleges the Chinese business broke trade sanctions to provide surveillance equipment and services to Iran and North Korea.
"This was an egregious attempt by PRC intelligence officers to shield a PRC-based company from accountability and to undermine the integrity of our judicial system," attorney general Merrick Garland said.
Arrest warrants were issued for the two men, but they are believed to be safely based in China.