Data center marketplace Upstack has bought two companies; network consulting firm Lunada Partners and telecom & IT Infrastructure agency Texium.
Upstack operates a global database to help customers find available data center space, network capacity, and other services. Terms of both deals were not disclosed.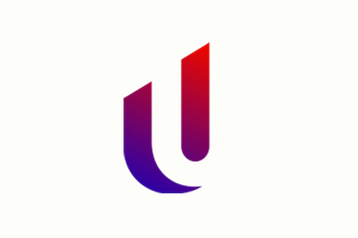 This week the company announced it had acquired California-based Lunada Partners, an IT consulting firm advising enterprises on network infrastructure and data center solutions.
Founded in 2010, Lunada Partners provides network infrastructure, connectivity, colocation and communications services.Founder Monica Sanchez will join Upstack as a Partner and equity stakeholder.
"We are thrilled to welcome Monica Sanchez to the Upstack team," said Christopher Trapp, CEO of Upstack. "Monica has built Lunada Partners on trusted relationships, including many that span decades, supporting some of the fastest growing technology companies in the Bay Area."
Sanchez added: "Becoming an agent was an opportunity to get back to something I loved and to work with great people. Now, I have a whole team of people behind me, so I can get back to strategizing and engaging with my clients; having teams to support my clients in both the pre- and post-sales processes for life is what my clients deserve."
The news follows Upstack's acquisition of Texium, a technology consulting firm serving medium-to-large enterprises, last week.
Founded in 2009, the Florida-based firm offers consulting around voice and data networking, VoIP communications, security and cloud computing solutions. Texium President and CEO Michael Scharf and Chief Revenue Officer Michael Martin will join Upstack as Partners and Managing Directors.
"Succeeding in this business is all about relationships, and that is exactly why we were drawn to becoming part of the Upstack family," said Scharf. "Upstack sees the value in customer relationships we've built, and our team is looking forward to continuing to nurture those relationships under the Upstack umbrella."
"We're proud to bring aboard the Texium team," said added Upstack's Trapp. "The experience the Texium team has gained over the last decade serving more than 3,000 customer locations around the world will be a tremendous asset to the Upstack team."
Upstack launched in 2017 with a scheme to find colocation space through a single source, aggregating and comparing multiple providers' offerings. Last year it won a $50 million equity investment from Berkshire partners and then raised $100 million in financing from MidCap Financial and Morgan Stanley Private Credit.
In August 2021 Upstack acquired CloudAdvise, a tech infrastructure advisory firm. 2021 also saw it buy DataCenterAndColocation.com, telecom advisory firm LanYap, infrastructure firm Cloudwirx, consultants M2 Enterprise Group, PacTech Partners, and Cloudnexion.
More in Infrastructure Management