Nordic telco Telia has connected its data center in Helsinki, Finland, into the power grid, so its UPS systems can help balance fluctuations in energy supply and demand.
The UPS systems will take part in Fortum Spring, a "virtual battery" scheme operated by local utility Fortum, which can call on them when needed to compensate for potential shortfalls in energy.
This will allow renewables to play an increasing part in the electricity mix of Finland, and help displace the country's fossil generating capacity - and Fortum assures other potential participants that the UPSs will always be available for their main purpose, keeping the data center up.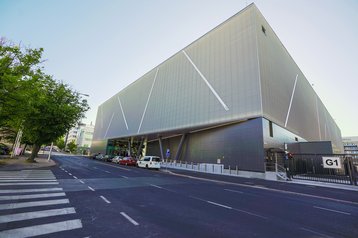 The UPS systems involved are made by ABB.
Sharing UPS capacity
"The Fortum Spring virtual battery solution is cost efficient," said Ilari Alaperä, business development manager at Fortum. "The solution utilizes the customer's existing assets to support the power grid without jeopardizing the main purpose of the equipment - securing the supply of power for critical processes."
"This enables a return on investments that traditionally haven't generated a positive cash flow. At the same time, we are driving the development of the Nordic electricity system towards a cleaner future."
With Nordic data centers growing rapidly, operators are very keen to be seen to operate in an environmentally friendly way and play an active part in the energy system.
The Fortum Spring virtual battery has access to output from the batteries in the Telia UPSs, and can feed that into Fingrid's Fast Frequency Reserve (FFR) market. The UPS batteries are still available to cover the HDC against any power outage or other exceptional situation, at which point, they are designed to keep the data center running for a matter of minutes, before the UPS diesel generators can switch on.
According to the Telia / Fortum announcement, the connection was deployed and tested in the summer of 2021, and since then the Telia UPSs have contributed "several megawatts of capacity" - though the release does not say how long they have been engaged, or how much energy was delivered.
Additional short-term sources of power are useful because electricity production and consumption must be balanced, and renewable energy sources like wind and solar power are intermittent. Finland has a strong baseline capacity, with some 27 percent of its capacity coming from nuclear, and 20 percent from hydro, but still gets around 10 percent of its energy from burning fossil fuels (oil, coal, and gas) and peat, with another 12 percent from wood burning.
"UPS systems and their batteries offer very quick regulating power, and they are an ideal fit for the power reserve maintained by Fingrid," says the release. "Power can be drawn from the batteries in milliseconds without any delays. If a major disruption occurs in the balancing of the grid, Telia's UPS equipment will respond within a few hundred milliseconds and help in recovery from the disruption."
Telia's development manager Harri Vilonen said: "Utilizing HDC's UPS equipment in the electricity market is an important part of a modern data center and the mitigation of environmental impacts. By participating in the reserve market, we can promote more renewable energy by providing support to the power grid,"
Opened in 2018, Telia's 34,000 sqm (366,000 sq ft) 24MW Helsinki data center is one of the largest in Finland, and in 2019 was awarded LEED Gold certification. The facility is due to connect to a local district heating scheme this year.