The University of Twente is setting up a 10-year research program to reduce the energy consumption of data centers.
More than 100 scientists from the Dutch university will be involved in its Centre for Energy Innovation's Low-energy Datacenters initiative, which aims to improve current technologies to reduce the energy demand of data centers, use heat regeneration technologies and AI solutions to optimize energy consumption, and identify new technologies for data processing that generate less or no heat.
Projects the university is currently working on that will feed into the program include AI for greater utilization of data center computing power and system cooling, materials development for better heat management and more efficient data storage, as well as heat- and energy-efficient photonic chips, and neuromorphic computing which copies brain patterns to mimic efficient biological structures.
Register now for DCD's global summit on data center sustainability Towards Net-Zero
Heat elimination, Photonics, and neuromorphic data centers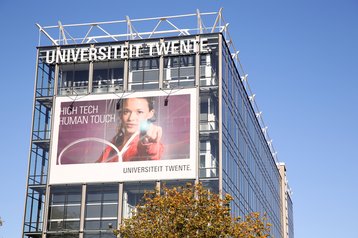 Industry partners on the program include engineering firm Deerns and network administrator Alliander, who will help the university build a pilot plant on campus where developments can be tested.
The University says it will have a fully functional and operational modular data center on-campus by 2023, and within five years will have thermo-electric material solutions to regenerate heat, AI to optimize network usage and system usage, and potentially photonics-based components. Within 10 years, the University hopes to have developed methods of heat generation elimination, integrated Photonic/Quantum Technologies, and have created cognitive/neuromorphic IC designs.
The university says the new initiative complements the European Union's ambition to make data centers climate-neutral by 2030 as part of its European Green Deal. Last month a group of European cloud and data center operators signed up to their own agreement to become climate-neutral by 2030.