University of Southampton in the UK has switched on Iridis 5 – its latest supercomputer, with peak performance of 1.3 Petaflops.
The 20,000-core machine was designed and built by high performance computing (HPC) integrator OCF using ThinkSystem SD530 servers from Lenovo.
It has already emerged as one of the most powerful systems in the world, entering the Top500 supercomputer list in November, at number 251.
"The University of Southampton has a long tradition in the use of computational techniques to generate new knowledge and insight, stretching back to 1959 when our researchers first used modelling techniques on the design of Sydney Opera House," said Oz Parchment, University's director of iSolutions.
"Data and analysis of that data, using computational methods is at the heart of modern science and technology and, in order to attract the best world-class researchers we need world-class research facilities."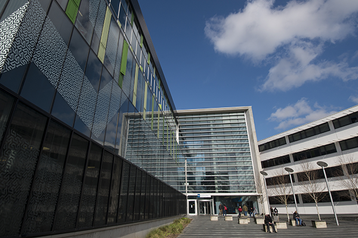 More science

The University of Southampton says it has seen a 425 percent increase in the number of research projects using HPC services in the past ten years.
The latest iteration of Iridis is four time more powerful than its predecessor, and should help accelerate research in analytics, bioinformatics and artificial intelligence. It will also support the University's Wolfson Unit, which focuses on ship design (Southampton being one of the UK's most important port cities).
"We have a worldwide customer base and have worked with the British Cycling Team for the last three Olympic games, as well as working with teams involved in the America's Cup yacht race," commented Sandy Wright, principal research engineer, Wolfson Unit at the University of Southampton.
"In the past 10 years, Computational Fluid Dynamics (CFD) has become a perfectly valid commercial activity, reducing the need for physical experimentation. CFD gives as good an answer as the wind tunnel, without the need to build models, so you can speed up research whilst reducing costs. Iridis 5 will enable the Wolfson Unit to get more accurate results, whilst looking at more parameters and asking more questions of computational models."
Iridis 5 comprises more than 20,000 Intel Skylake cores, along with 40 Nvidia GTX 1080 Ti GPUs. The compute capability is provided using Lenovo ThinkSystem SD530 servers, while the GPUs are hosted in servers from Gigabyte. OCF is planning to add Nvidia Volta GPUs to the system as soon as they become available.
Iridis 5 also features two Petabytes of storage provided by Lenovo DSS Spectrum Scale Appliance, and another five Petabytes on tape from IBM, with support for the latest 15TB cartridges.
On the software side, main HPC resources will be managed using OCF's xCAT-based tools, with Bright Computing's Advanced Linux Cluster Management chosen to provide the research cloud and data analytics portions of the system.